Custom Development 1 Hour
It happens all the time
We understand that sometimes there simply is not a pre-made solution that meets your specific needs. In these instances you need custom development. In addition, custom development can help squash bugs, debug 3rd party extensions, optimize your store, provide consultation, and more.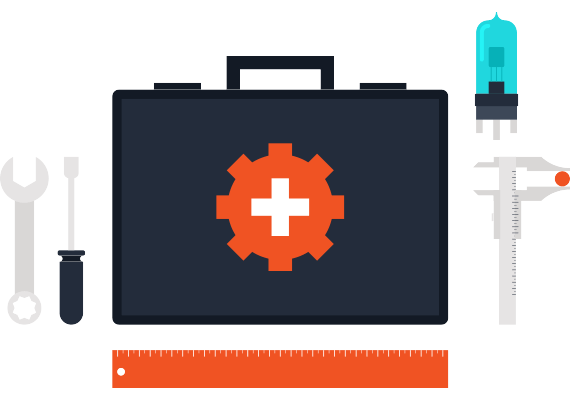 Add features to your store
Many store owners want to tweak their stores in a unique way that a pre-made extension cannot accomplish. If you have a unique need, then don't accept an inferior, generic solution and let us build exactly what you want.
Squash bugs and reduce notices and warnings
Many stores have bugs caused by 3rd party extensions. We can squash those bugs along with all the system notice / warnings that pollute the Magento logs.
Resolve extension conflicts
It is always stressful installing a new extension only to find it conflicts with an existing extension. If you have installed an extension and there is a conflict, then we can debug and fix the issue for you.
Anything else you need
We are very flexible and provide other services that might need. For example, if you need backups, upgrading magento, or general consultation, then we can perform this service for you.
Some of your Questions:
Q. Can you price per-project and not per-hour?
No, we incur costs per hour and as such have to price per hour. It is impossible to determine exactly how long a project can take because each store is unique (different 3rd party code), each customer is unique (requires more personal attention), and sometimes project specifications can change. For these reasons, we only price per hour.
Q. Do you modify the live site?
This depends on the customer and the project. For minor issues there is no problem modifying a live site (ensure you backup first) and some customers request this as it is cheaper. However, for larger tasks or more risky tasks we will duplicate your store in a test environment, so you can see the changes before they are applied to the live site.
Q. Is your code / service guaranteed to be 100% bug free?
No, it is impossible to guarantee bug free code. If there is a bug and you still have time left, then we will fix it. Otherwise you will need to hire us to fix the bug as the previous allotted time was not enough to create bug free code.
Q. What happens if a task requires more time than estimated?
You will be able to purchase more time at the tier rate that considers your recent past purchase history. In general, our estimates are very accurate. The number one reason for not being accurate is changing specifications or the level of personal attention a customer needs, which cannot be known when creating an estimate.
Q. Should I make a backup before service is rendered?
Yes, always backup your site before sending credentials to anyone. We assume no responsibility for your store.
Q. Do you assume liability for our store?
No, WeltPixel assumes no liability for your store or data.
Q. Are services refundable?
No, we cannot refund any services because we incur a cost to perform the service.