Magento 2 Enhanced Quick Cart
About Quickcart for Magento 2.
This extensions takes the mini cart to a whole new level. The modern responsive design combined with conversion oriented features offers the customer the ultimate shopping experience by allowing cart summary review in one glance without leaving the shopping page.
The checkout steps are reduced to minimum and conversion rate is improved as the user goes directly to checkout without the need to visit the cart page.
Features of the Extension.
Improve the shopping experience by reducing the number of steps necessary for checkout.
Easily preview your cart summary.
Designed to improve conversions.
Modern responsive design.
Easily customize design from admin options, no coding needed.
How to Install the Extension:
Step 1:
Before installing Quick Cart Extension on a Magento 2 store please check the extension compatibility. This extension is currently compatible with the following Magento versions 2.0.X. - 2.1.7. It is recommended to install the extension first on a testing server before you install it on a live (production) server.
Step 2:
Copy the extension files to below paths of your magento 2 instance. If 'app/code/WeltPixel' folder is missing, please create it manually:
app/code/WeltPixel/Backend
app/code/WeltPixel/QuickCart
Step 3:
Access the root of your magento 2 project from command line and run the following commands:
php bin/magento module:enable WeltPixel_Backend --clear-static-content
php bin/magento module:enable WeltPixel_QuickCart --clear-static-content
php bin/magento setup:upgrade

Step 4:
Flush any cache that you might still have enabled on your server or in Magento.
Step 5:
Woohoo, the extension is installed!
Configure Quick Cart on your store in just 1 minute.
Go to Admin > WeltPixel > Quick Cart > Quick Cart Settings
You can enable the extension:
General Settings

Enable - [ Yes / No ] Enable / Disable Quick Cart on your store
Open Quick Cart after items is added - [ Yes / No ] Opens the Quick Cart each time an item is added to the cart

Quick Cart Header

Height - Set the height of Quick Cart header [ in px ]
Background Color - Set background color for Quick Cart Header
Text Color - Set text color on Quick Cart header

Quick Cart Footer

Subtotal Background Color - Set background color for Quick Cart Subtotal section
Subtotal Text color - Set text color on Quick Cart Subtotal section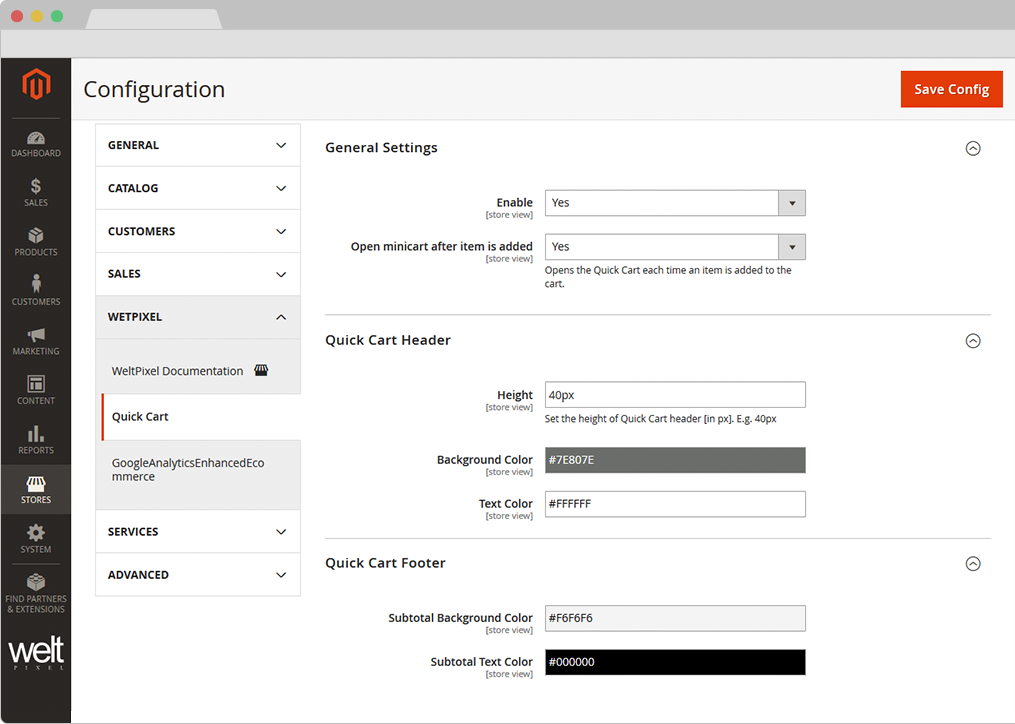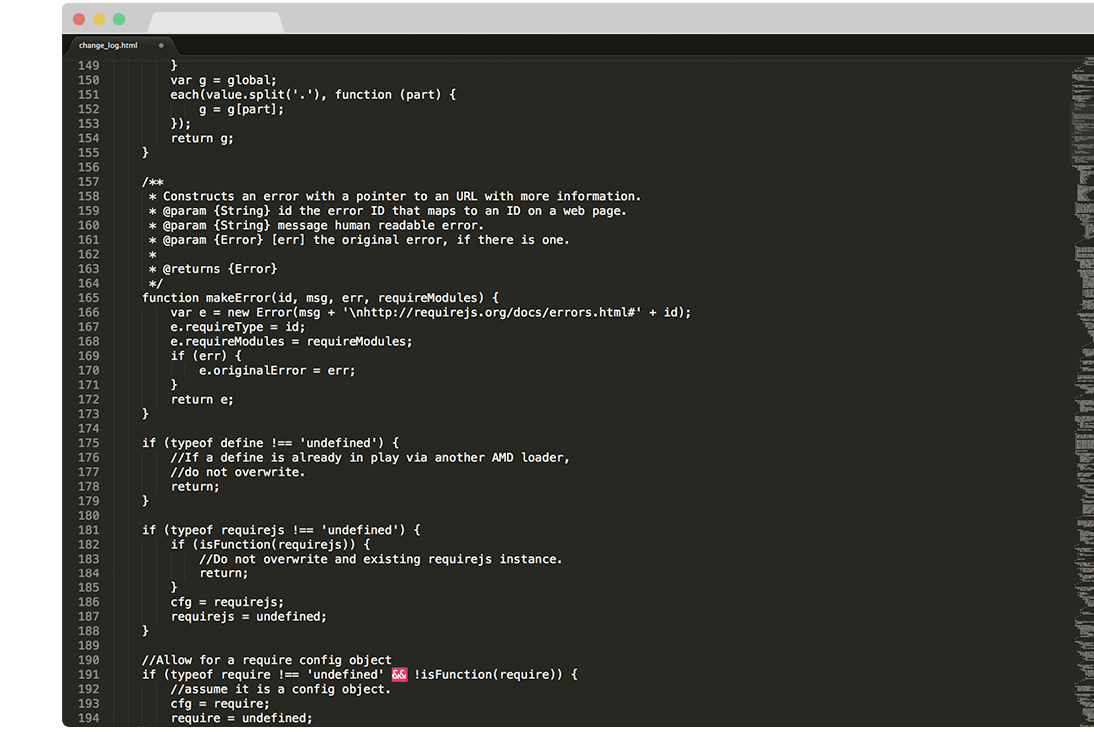 Change Log.
What's new in version 1.0.2 - May 16, 2017
Added translations files under /i18n/en_US.csv.
Fixed Quick Cart button for first item remove from cart.
Rearranged bottom quick cart buttons.


Initial release version 1.0.1 - April 05, 2017