STACK. FRAMEWORK COMPATIBILITY
FOR MAGENTO OPEN SOURCE, COMMERCE,
CLOUD AND B2B FROM MAGENTO 2.1 TO 2.4.6-p1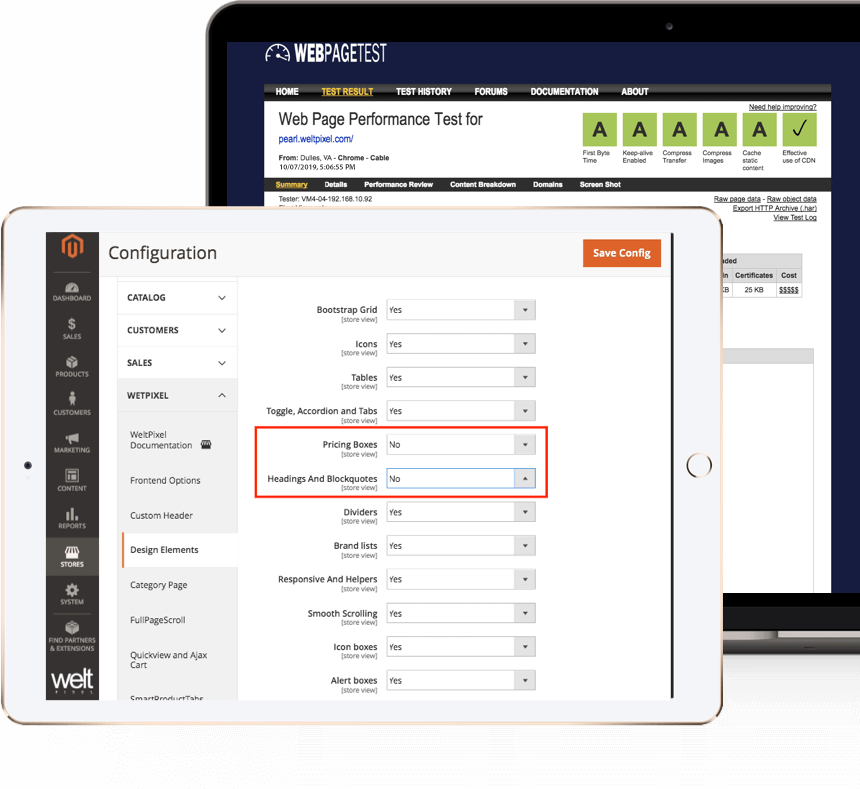 Our Belief.
At WeltPixel we believe that a house is only as strong as its foundation, and that the same logic applies to web development. Too many times great websites are marred with extension conflicts from multiple vendors, especially after updates. What if you could lay one strong framework, like that of a well-built house, that covered everything? Inspired by that idea, we are proud to introduce our Magento Stack. Framework. Serving as the foundation for a Magento theme, it contains the core code which covers basic features and design elements - many of which can be added to create a beautiful finished product.


What is the Stack. Framework and how does it work?
It is a Bundled Pack of 25+ Premium Magento extensions created in order to give you a head start on any Magento 2 project, designed for faster and more stable development.
This pack of extensions comes installed on top of Magento 2, thus providing a stack consisting of different layers of premium functionality: Order Management, Marketing, SEO, Analytics, Design and Performance.
What is the difference between Stack. and Pearl?
Stack. takes all 25 extensions included in the Pearl Theme, but is geared toward users who need a custom design or to use a different theme.
If you are using the Pearl Theme, you are already benefiting from all the extensions included in Stack.
MAGENTO 2 EXTENSIONS
WHICH MAKE UP STACK.
ALREADY COMPATIBLE WITH EACH OTHER OUT OF THE BOX
Magento modules developed by WeltPixel are compatible with both OPEN SOURCE and COMMERCE and used by thousands of merchants. Extensions were developed, crafted, and tested with the utmost care. Make sure to check them all and discover the great value these extensions can bring to your online business. Modularity allows you to only enable functionality specific for each project, keeping the project light and fast.
READY FOR WESUPPLY.
POST-PURCHASE SUPPORT AUTOMATION.
The solution that automates your customer support. Powered by WeltPixel.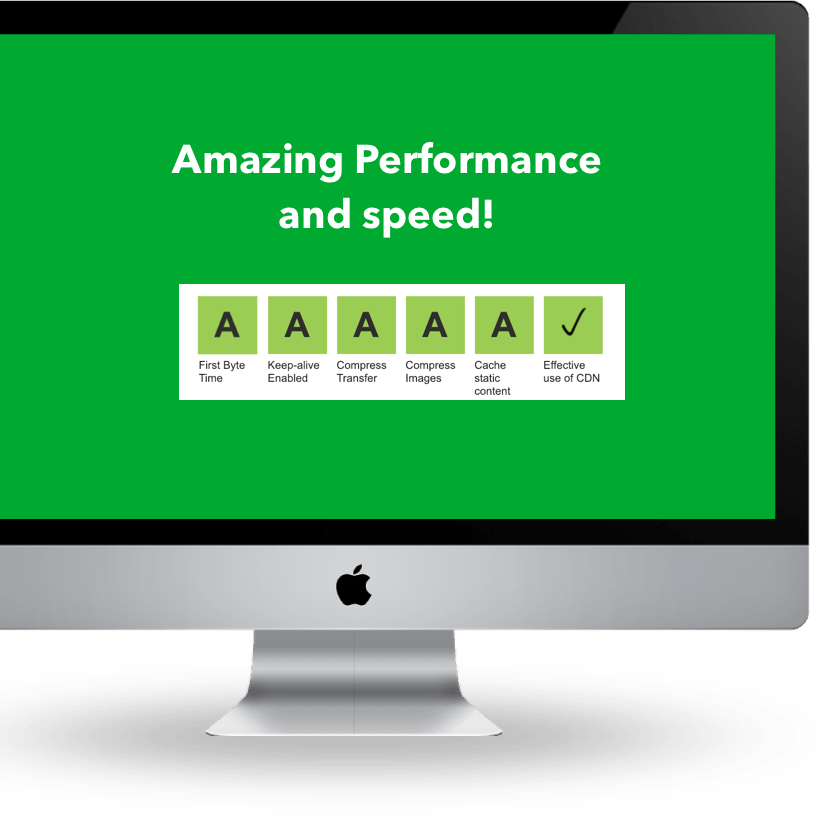 FAST LOADING
EXTENSIONS OPTIMIZED FOR SPEED.
For us, website speed is a priority!
Every feature and design element of the Stack. framework is fully modular, so you can enable only the extensions you need and to ensure maximum website speed performance.
BEST MAGENTO SEO EXTENSIONS INCLUDED.
Stack Framework contains the necessary functionality that will boost your overall SEO score of your store. Best SEO extensions for Magento 2 are included in this pack, a 'must have' for every Magento 2 store.


Magento 2 Rich Snippets (Schema.org structured data)
Magento 2 Improved XML Sitemap
Magento 2 H1 Title Overwrite
Magento 2 Open Graph
Magento 2 Twitter Cards
and much more...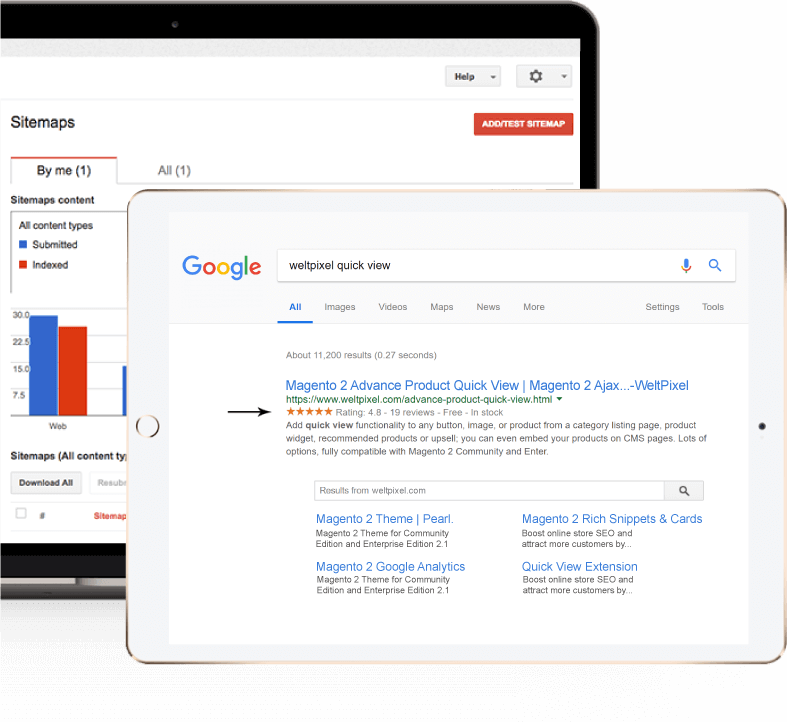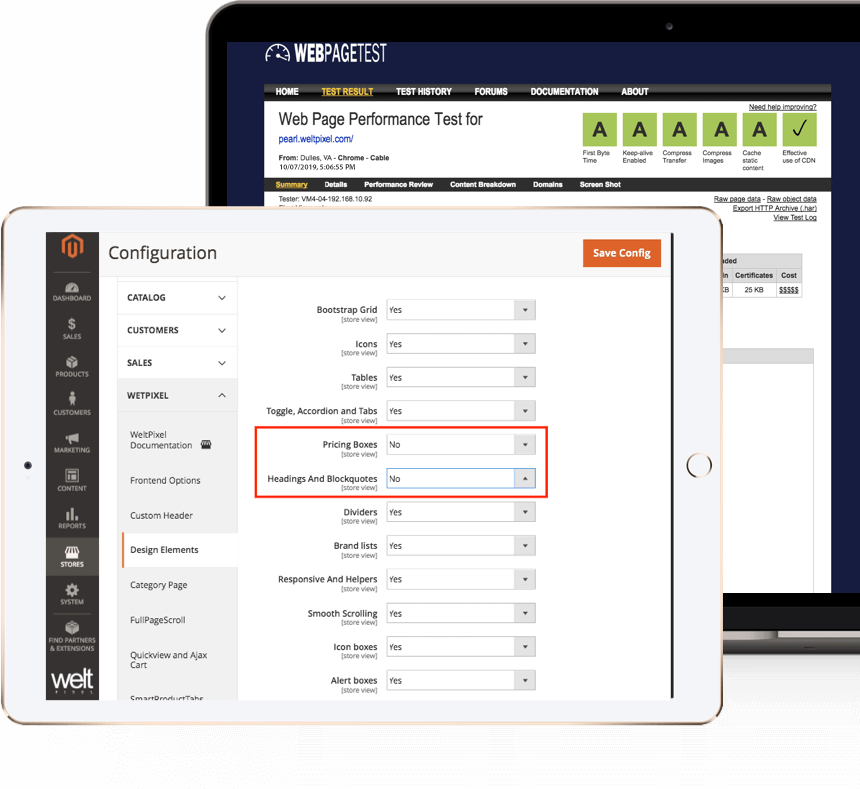 READY TO USE
EMAIL TEMPLATES & EDITOR.
Stack. framework has a powerful Magento Email Template Editor with Gmail markup support for fully responsive emails. Rich design options help you totally customize your transactional emails with just a few clicks.

You're already sending tons of important messages regarding account creation, password retrieval, order confirmation, and updates to credit - just to name a few. Make sure they perform and look their best with our customizable template files.
WE'VE GOT YOUR
TEAM MEMBERS
COVERED.
This bundle pack contains the most used extensions
by your online business departments.
ENTERPRISE LEVEL ECOMMERCE ANALYTICS.
You're probably already using Google Analytics to harvest some great data, so we made sure our Stack. framework could be seamlessly integrated. Enjoy easy installation and configuration, headache free! Predefined variables, triggers, and tags can be automatically created in your GA or Google Tag Manager (GTM) accounts with one click API sync with your Magento 2 store.

Google Analytics Enhanced Ecommerce is implemented using GTM and allows you to track product impressions, product clicks, product details impressions, add/remove product to cart, promotion impressions, promotion clicks, measure each step in checkout process, purchases, and more! All the information you need to make data driven decisions for your high volume Magento store in one place.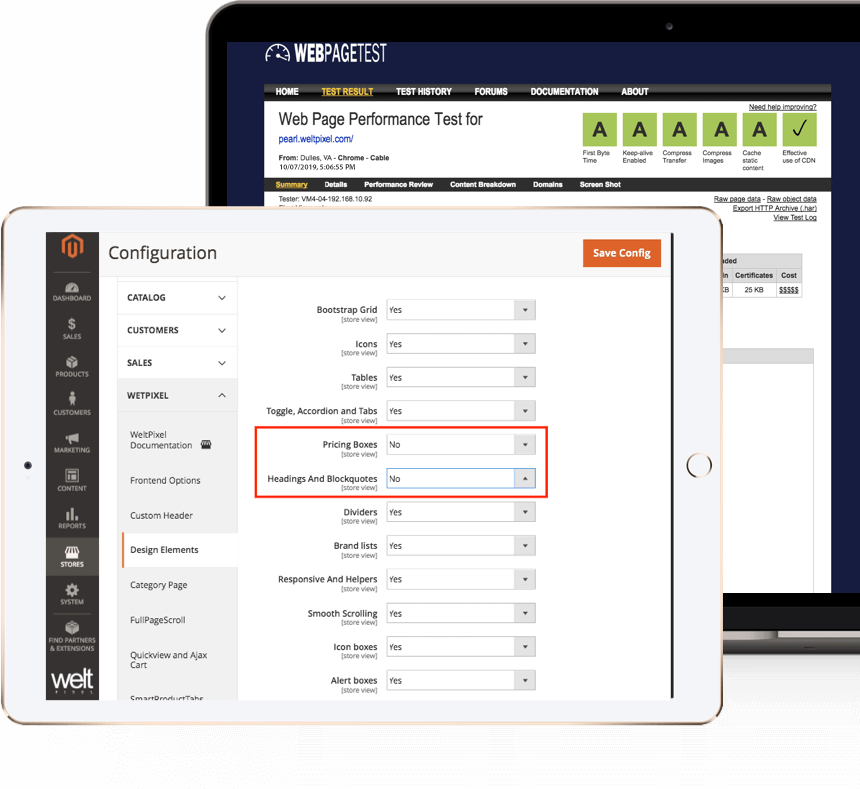 HOW TO INSTALL STACK
1 MINUTE INSTALLATION.
THE BEST DOCUMENTED
MAGENTO 2 FRAMEWORK
SUPPORT CENTER.
Problems, issues, or concerns? No worries! If there's anything you can't figure out we have extended documentation and a dedicated support team to offer any needed support.
We're always happy to help!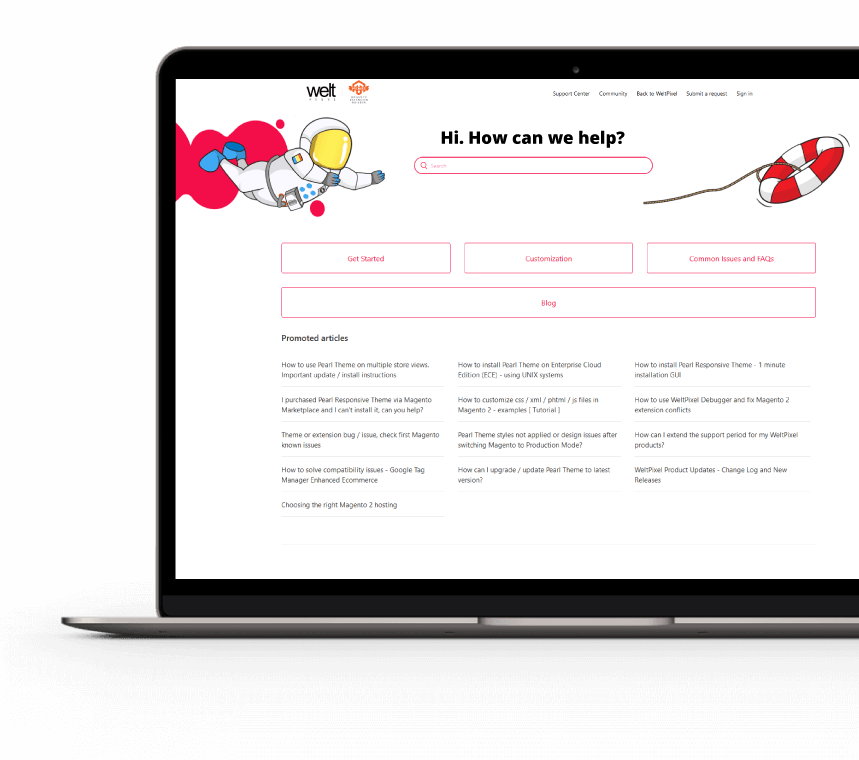 STACK FRAMEWORK. GRAB THE EXTENSIONS AS A BUNDLE FOR A GREAT VALUE
PRICING.