MAGENTO 2 ORDER TRACKING AND SMS NOTIFICATION.
About Magento Order Status & Shipping Tracking Page and SMS Notification.
We all know that one of the most stresfull moment in online shopping is from the moment when we place the order until we receive the package and we made sure that it all works and the product is as described.
This stress amplifies as soon as we order multiple items that are shipped separately and we are waiting for the package to be delivered to our doorstep.
It's getting even worst when we need the package in time for the holidays or for a special event.
If we feel this anxiety, our customers feel the same as well!
You probably already adopted a third-party carrier solution to track all the packages. And... that's all it does. It tracks a tracking number... The issue is that your customers are unsure if all the items ordered are in that one package, The customer needs to chase it's order instead of being notified about their package. The customer needs to deal with various confusing tracking websites with unclear shipping statuses. They often get very frustrated and that's the exact moment they give you a call ... "Where is my order!?!"

And you, you lost all the control over the package tracking experience. All you know is that the emails and phone calls are rapidly growing with frustrated customers and rising costs of shipments.

If all this sounds familiar to you, that means that you need a solution to take control over the shipping and customer tracking experience.
Benefits of the Magento Order Status & Shipping Tracking Page and SMS Notification.


Proactive Email and SMS Tracking Notifications and a self-service tracking page
Easily accessible, up-to-date tracking information.
A self-service tracking page.
 Track Order Magento 2.
Clear delivery dates and options

Display of split shipments

Display of items in each package
Email and SMS notifications of multiple shipments
Delivery instructions section


A branded experience that pays for itself and more
Keep customers in a branded experience even after they make a purchase
Open a new marketing channel beyond email and the mobile app to build relationships with customers.
Drive additional revenue and repeat visits.
Branded tracking pages
Branded email notifications
An omnichannel experience


A solution that you can measure
Back-end analytics that can pinpoint operational areas for improvement with easy-to-understand dashboards.
A feedback module

A feedback dashboard

Customer activity reporting

A window into carrier performance
Reporting dashboard
Are your customers constantly asking you about their order?
The biggest customer need after they make a purchase is regarding their order status. You probably often received an email or phone call from your customer asking the No #1 question, "Where is my Order?" if it happened to you, it's a sign that you need a better order tracking solution. On average more then 30% of the customers will ask that…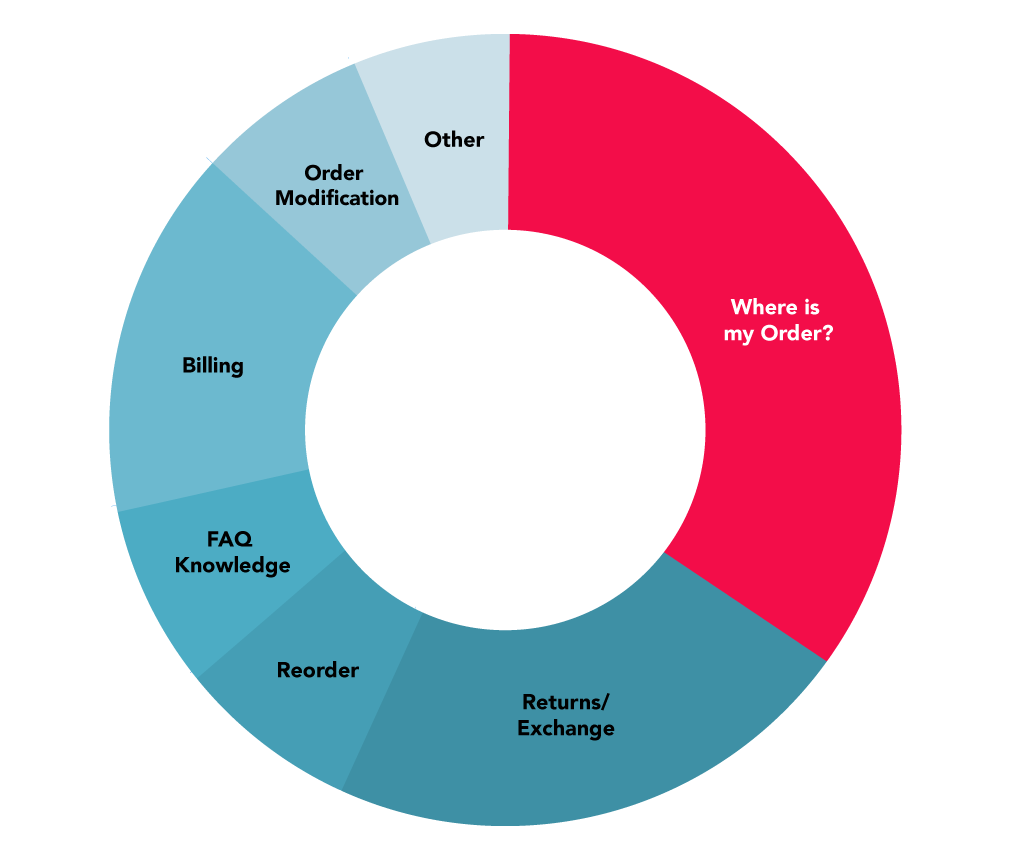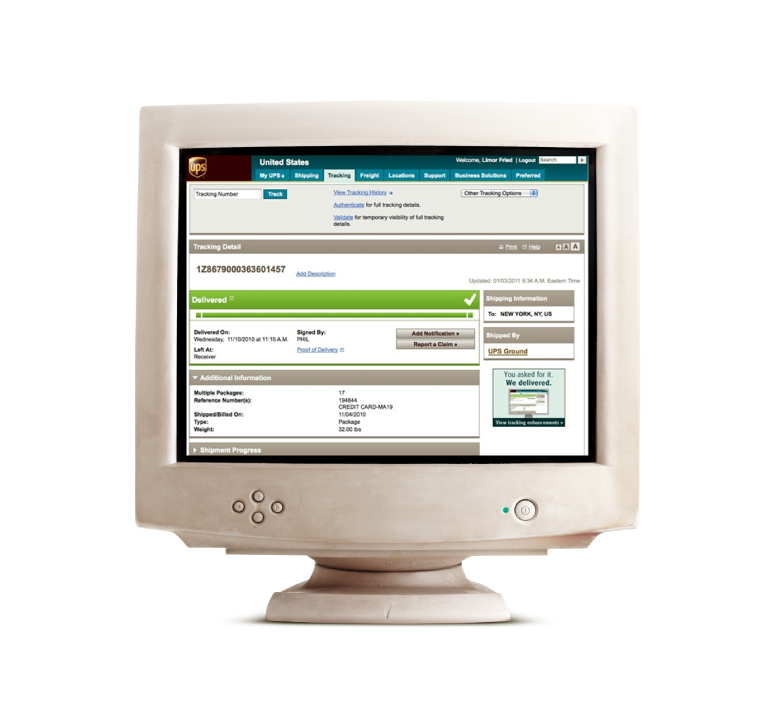 Stop expecting your customers to chase their package on 3rd party archaic websites.
You are expecting your customers to be able to find this info our on their own. As you most likely already provide the Tracking number. However this is not that easy for your customers. Often the tracking number email is lost in the email chaos. or they forget their password to their account where they have the tracking number. Or most often they have a hard time copy and pasting the tracking number from their email into the 3rd party tracking carrier portal. This journey of finding the correct information often results in frustration and customers often refuse to shop with you.
Offer proactive notifications!
clean, easy to understand tracking page, email and SMS
that is fully branded.
We group all items that are going to be included into a shipment along with the tracking number as well as detailed information of where the package is and when it is going to arrive. Basically all the info your customer needs in one package. On top of this we are notifying them about each package via email and SMS. Did you know that SMS has a 98% open rate? Compared to email which is less then 10%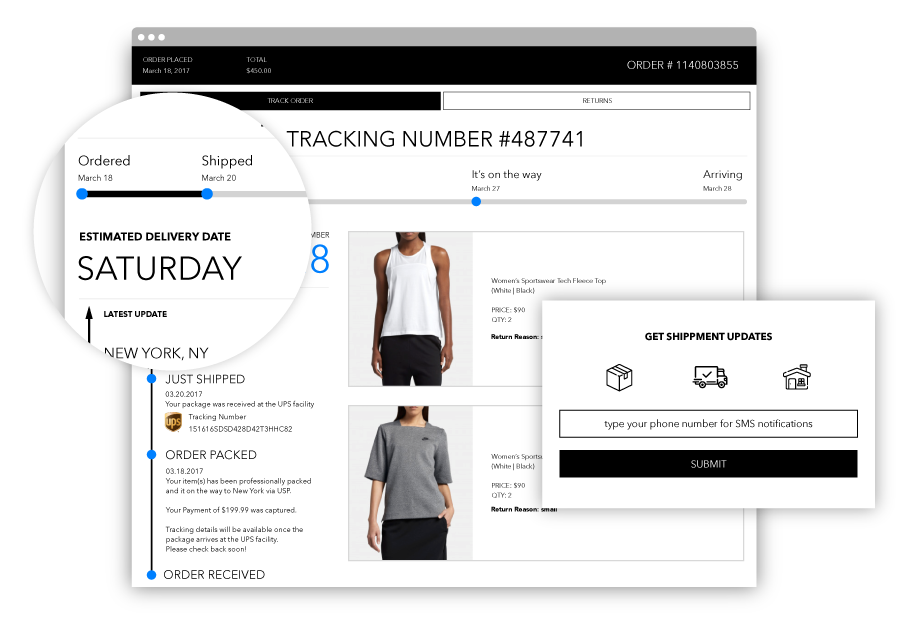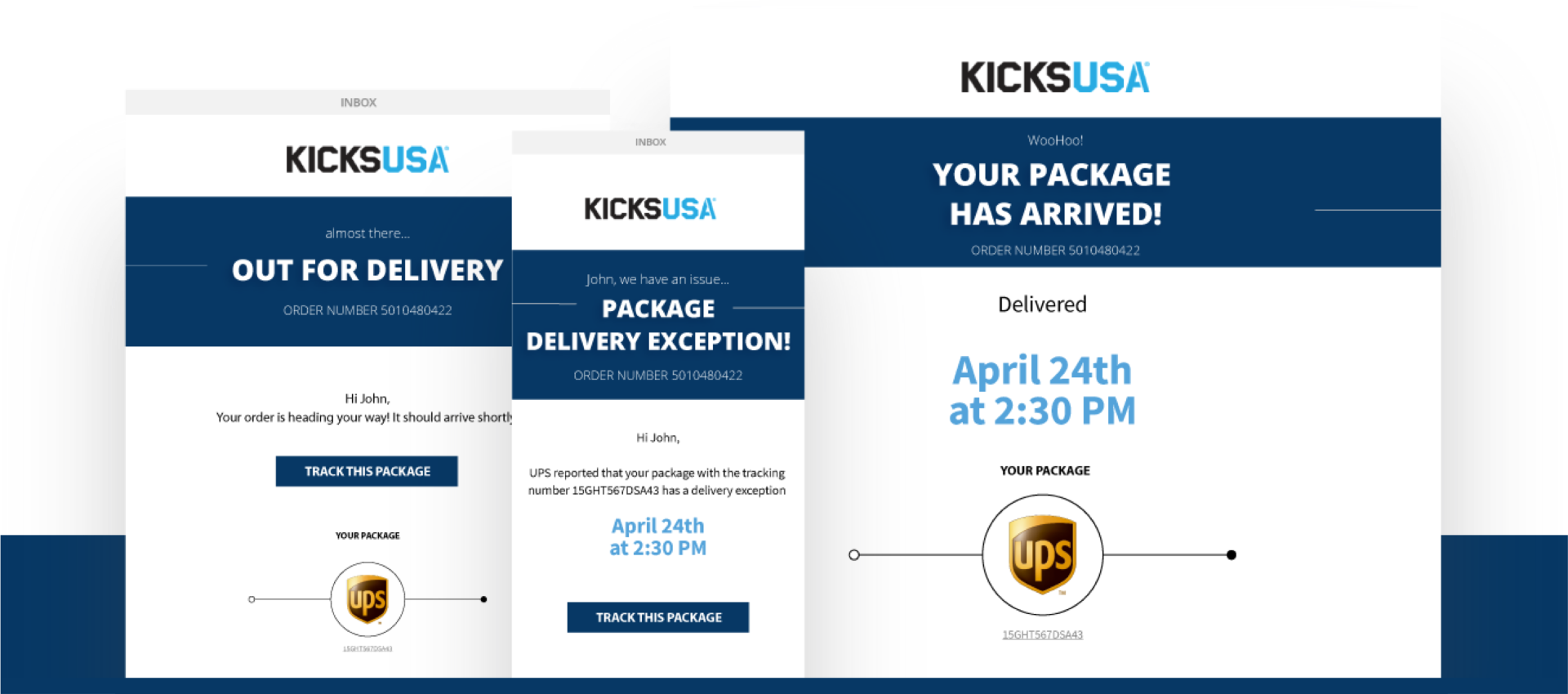 "Our solution is simply accessible order tracking page where customers can easily find all the information they need."
More then 50% of your online shoppers would choose a store that can tell them exactly when their package will arrive and provide proactive tracking information. That's one of the main reasons your customer often choose to shop at Amazon regardless of the price difference. Amazon offers an effortless experience, and in todays busy world, that's exactly what your customers are looking for as well.

During a busy season, your tracking information emails can often get lost. Providing your customers with a simple tracking page as well as notifying them proactively about the order is a what more then 80% of the customers want.

Email is just one channel, engaging with your customers on multiple channels such as SMS or tracking pages is often what your customers are looking for. Simply providing Tracking Number information is not enough.

Your customers whant to know every step of their order. When it got shipped out, where it is, when it will arrive, if there are any delays, when it's out for delivery and when it finally got delivered.

Your customers satisfaction often increase by 25% when proactive communication is offered. Check out below more details about Track Order for Magento 2 solution.
Multi Item Order Tracking for split Shipments.
In a multi item, split shipment scenario, this chase for the information amplifies… if the information is not available of what item is located in which package your customers first reaction will be to give you a call right after they cannot find the items located in shipment no. 2 or no.3
What we are doing different then default Magento order tracking is that we communicate with your customers right from the beginning that this multi item order is going to be split into multiple packages. Each shipment has all the required tracking information. This way your customers are not worried that their package got lost or that you forgot to process the order.
In this situation we will proactively notify the customer via email and SMS regarding their shipment. Your customers will get delighted with out for delivery notfications so they can prepare when a the package is ready to be delivered. This way you can minimize the amout of packages lost or stolen as well as the Where is my order questions.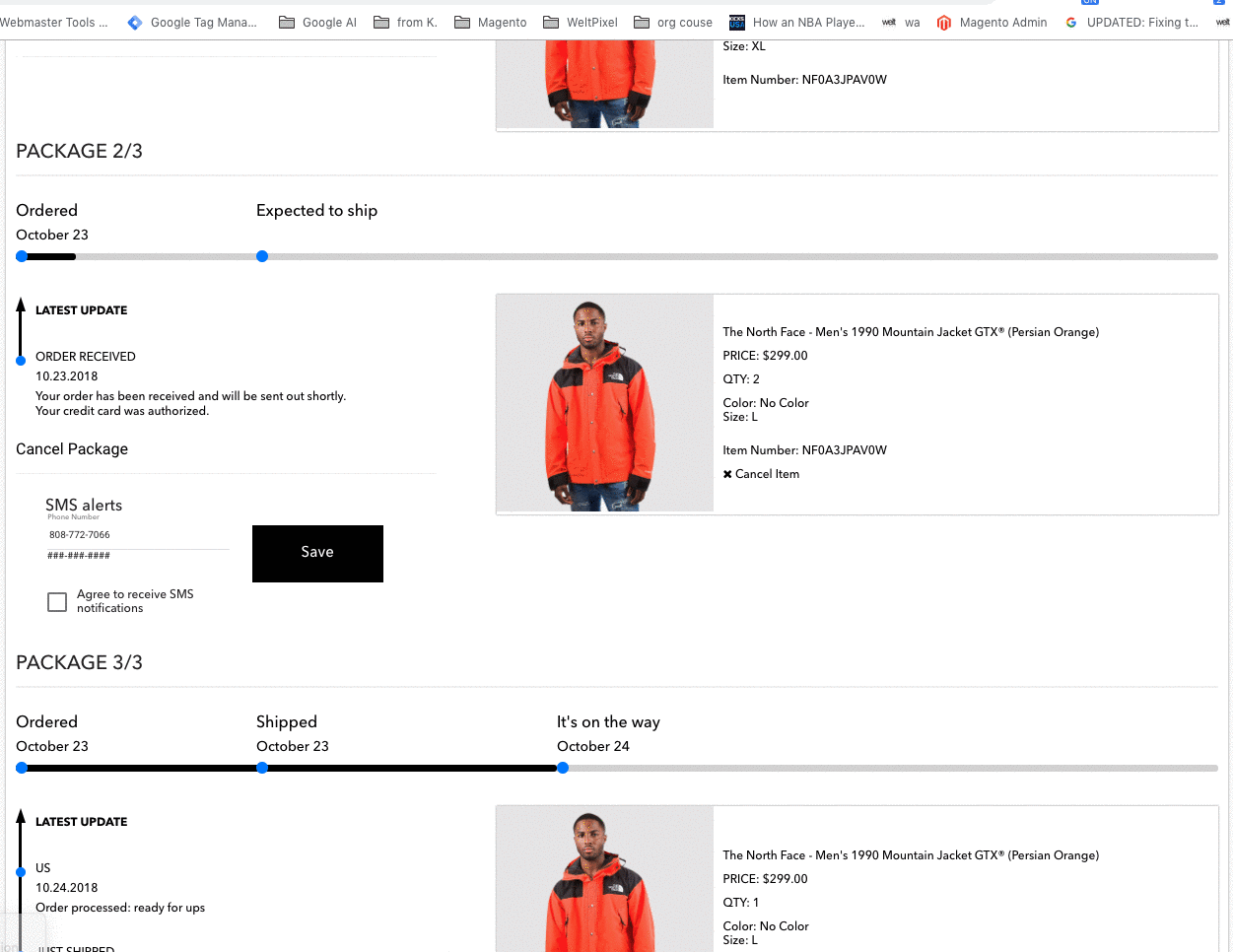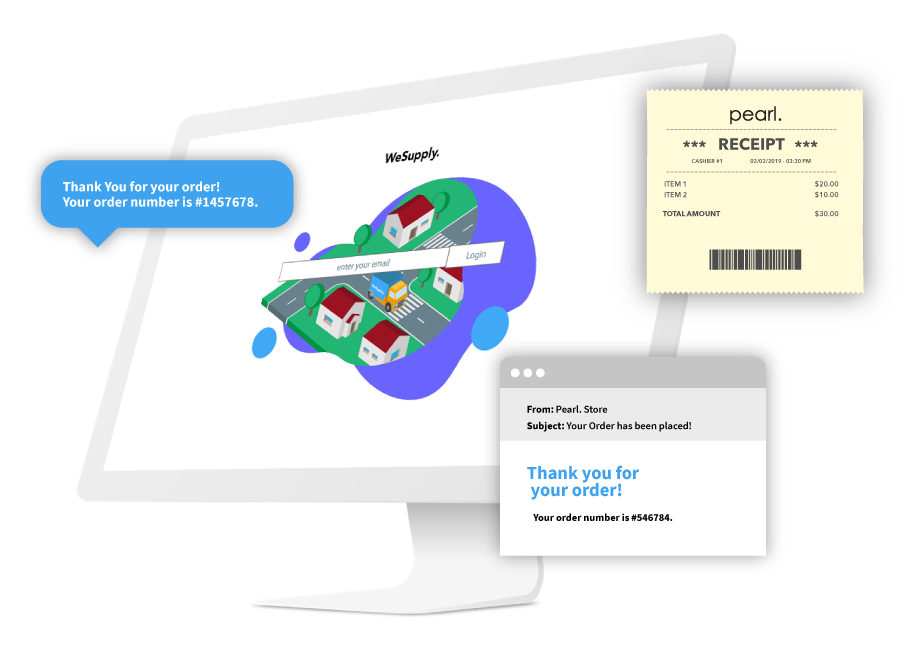 Omnichannel Order Tracking
easy as 1, 2, 3 :)
Do you have an omnichannel solution in place? Are you taking orders from Stores that are processed via an OMS system or WMS system? Do you re-ship orders that got lost but these never end up in Magento? No feel you!

Often the POS system in your stores are not connected back to magento, you place orders for your customers "Buy in Store, ship to home" but the problem is that none of these orders have a place where your customer can check on the order status.

We centralize all your orders from your Website, Apps, Marketplaces, POS, OMS, WMS. The customer just needs to login with their email address, a magic link to login is emailed to them, and all their orders are in there, regardless of where it got placed.
Decrease the Customer Service Cost while improving the service.
During peak and holiday season it is a common practice to hire more people on the customer service side to answer customer questions regarding their order. On average companies invest an additional 25% more effort for the holidays. Looking for cost saving solutions is a must during this season as your competition launches super aggressive sales, packages are often lost or stolen, customers need more and more support as they are anxious about their order.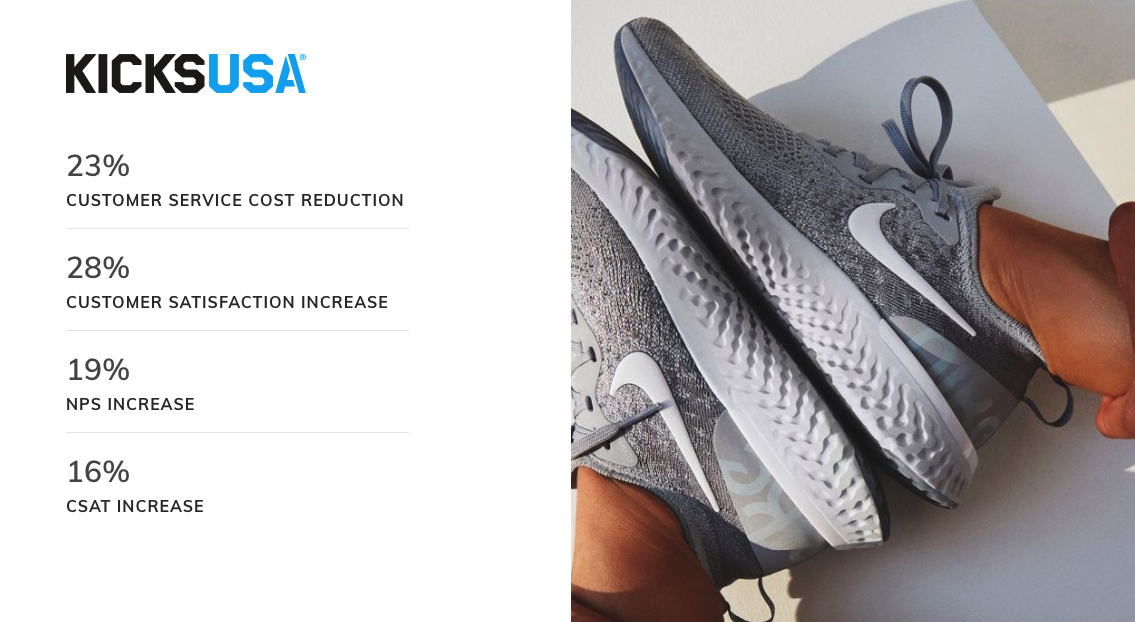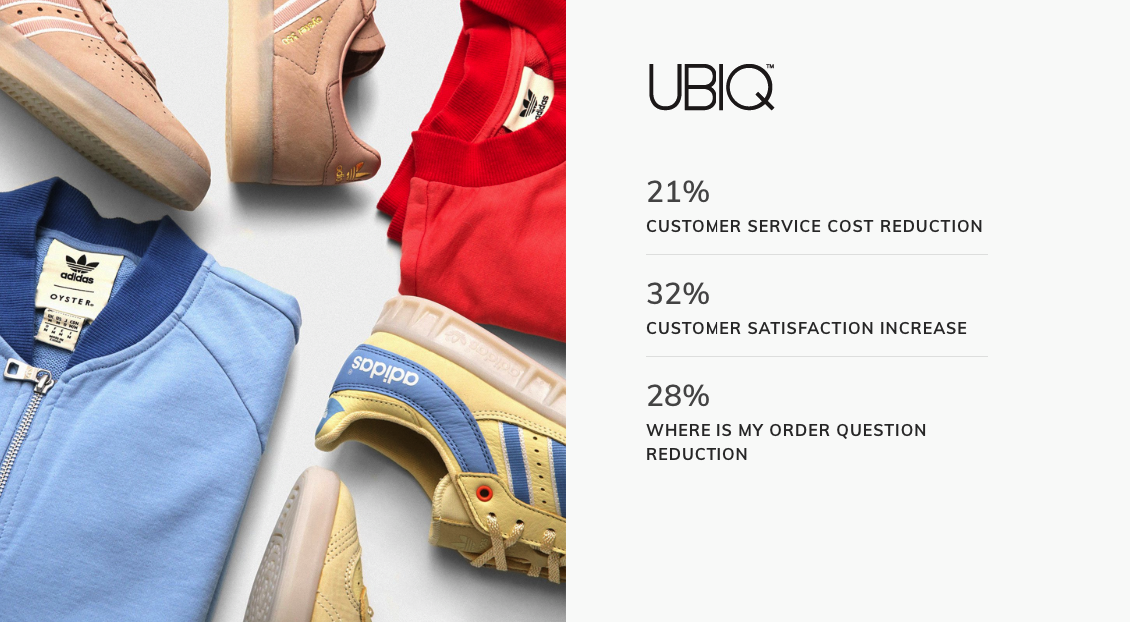 The solution that pays for itself and gives you the opportunity to earn way more!
With our solution our clients were able to reduce cost during this season by decreasing Where is my order Calls, and minimize the amount of lost packages. On top of this they were able to increase revenue by re-engaging with the customers.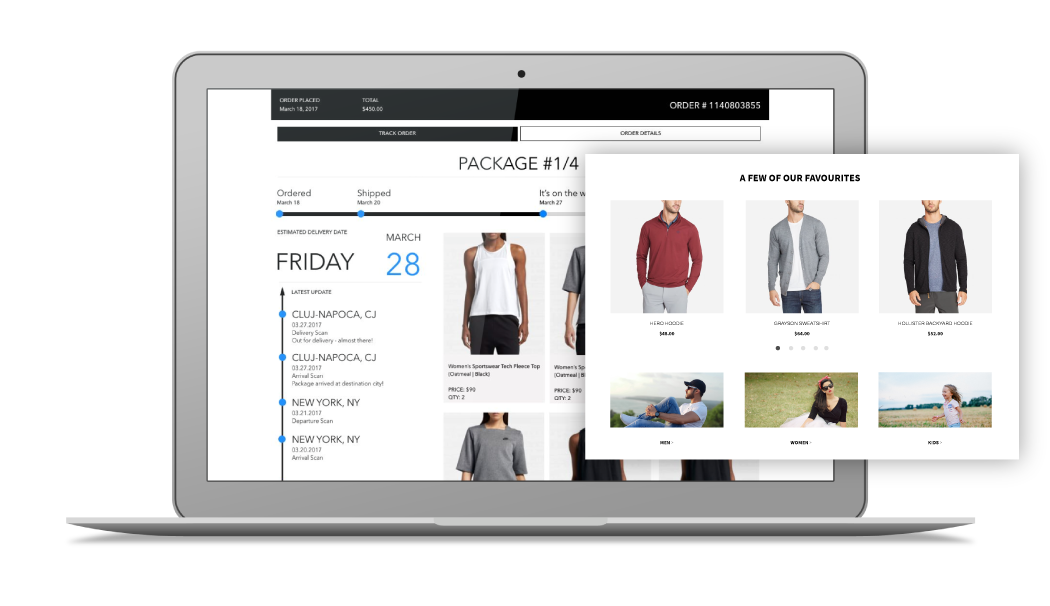 Drive more sales from your existing customers.
"Offer your customers a branded personalized experience within the tracking page or notification emails and generate additional revenue by re-engaging with your customer."
After the initial purchase your customers are eager to find out information about their order. They visit the tracking page and look out for tracking information details at least 3 times before the package would arrive.

This is a great opportunity for you to re-engage with your customers by showing them complementary products, sales or presenting them more information regarding your loyalty programs.
Branded Tracking Page
make every experience shopable!
The tracking page and the SMS notifications are fully customized for your brand. You can display your own logo, your brand colors, styling as well as you have multiple areas where you can display showcase the latest sales, introduce them to new categories within your website, showcase new products or complimentary products that might help them better use their current products.

If your customers are tracking their orders via SMS, within each SMS there is a more info link that takes them back to the tracking page where you can generate more upsells.

You also have the opportunity to do the same in all the notification emails. Because we are sending out transactional emails, your customers don't need to be subscribed to your email campaigns. Also the transaction emails are opened and clicked more then 3 times then Marketing emails.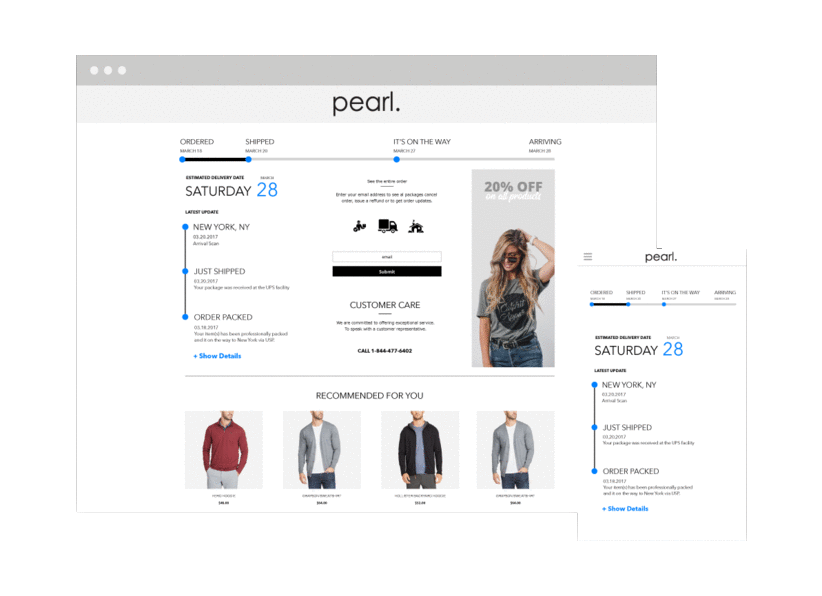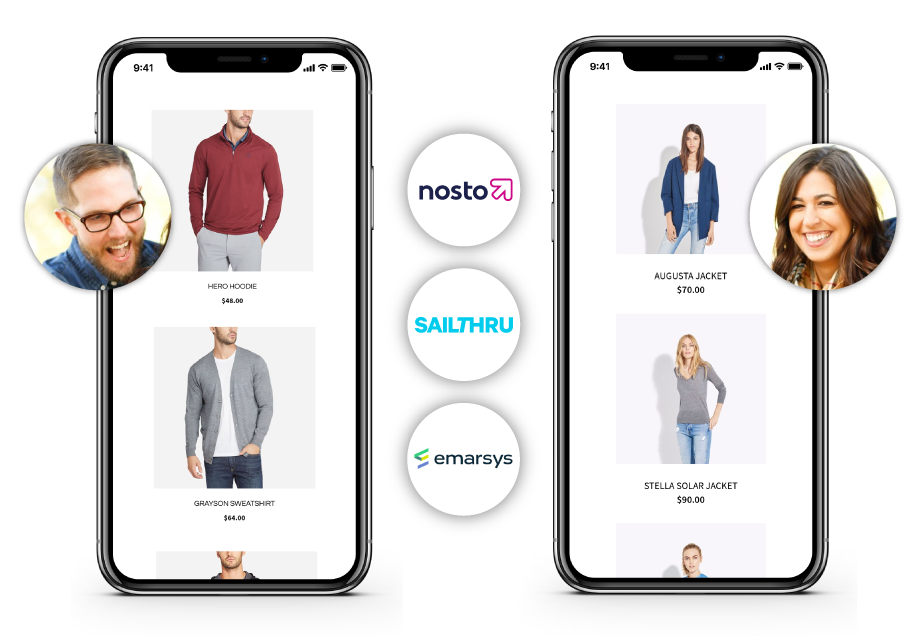 1:1 Personalization with your favorite brands.
If you are already using personalization solutions such as Nosto, Sailthru or Emarsys, you can leverage all that intelligence here.

Personalized product recommendations or dynamic banners can be integrated within minutes into the tracking page or the emails.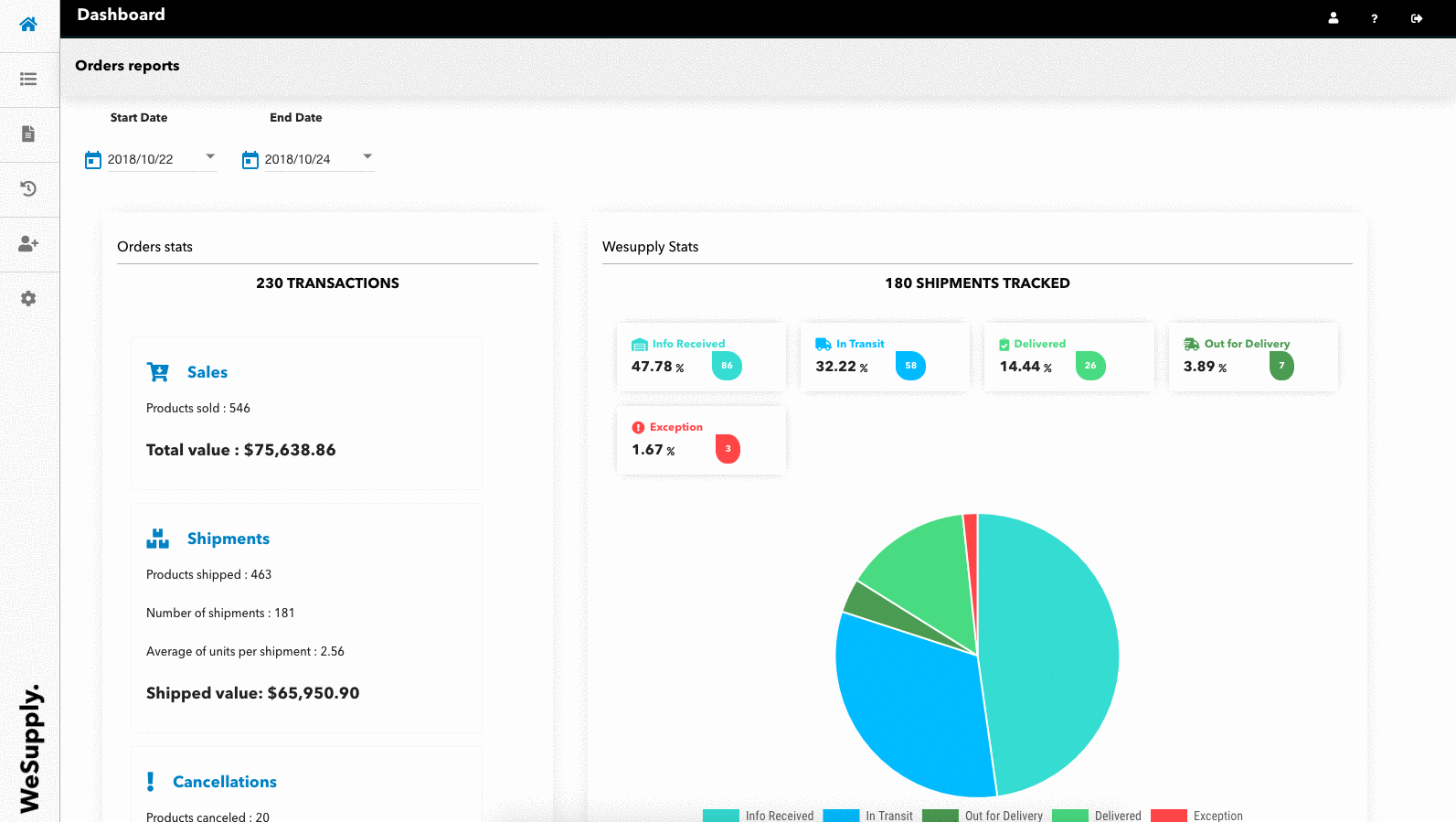 A solution that you can measure.
It is great to know that you have the opportunity to offer a better experience. However measuring it's success is just as important. Optimizing the post purchase experience without the necessart data is insanely complicated. A 3rd party carrier page cannot offer you this information, and thinking that your customers found the correct info is just not enough.
Magento Customer Satisfaction (CSAT) Survey.
We are making it easy for you to survey your customers regarding their experience. Customer Satisfaction (CSAT) surveys make it easy to receive a 1-5 star rating along with a written comment. You can get CSAT ratings for each shipment so you can understand which shipment did great and which hurt your business. With our solution you will be able to track back low ratings or bad comments to the exact shipment, and warehouse or store that delivered the package. You can understand if it was the processing time that got the bad rating of if it was another facor. Understanding why you received a bad review is a must in order to be able to optimize your order processing flow.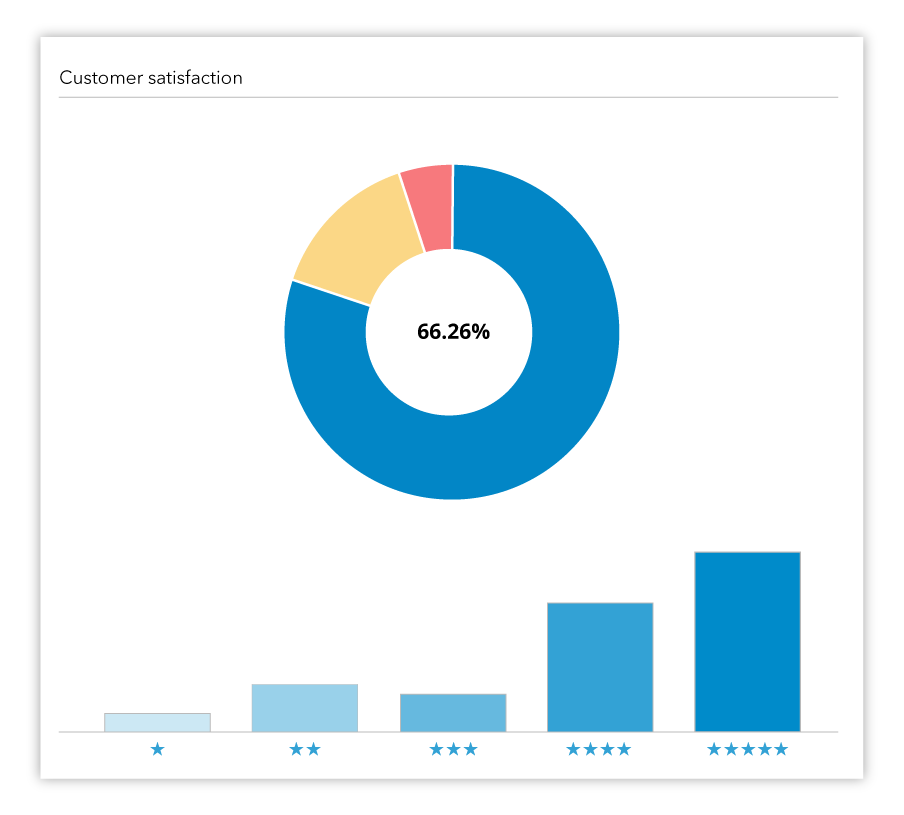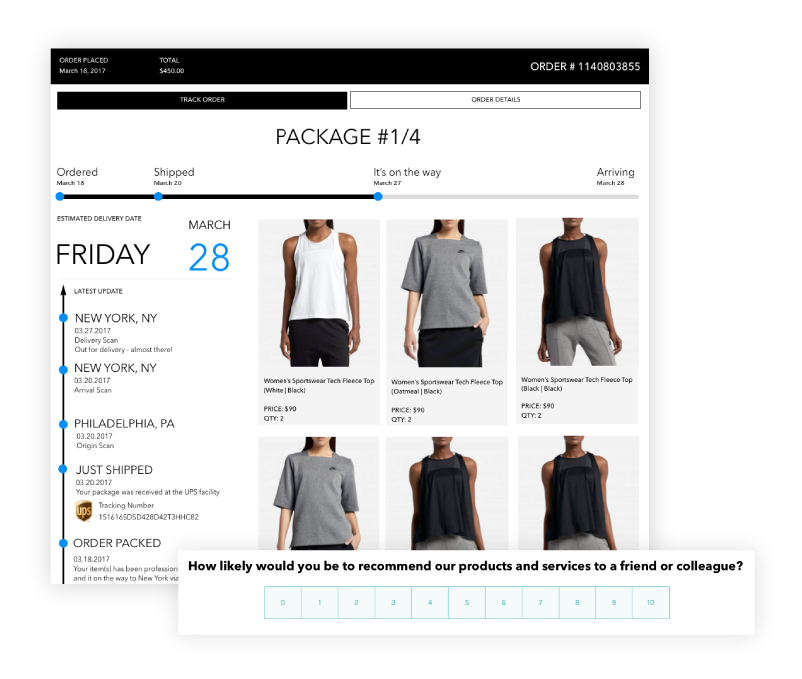 Magento Net Promoter Score (NPS) Survey.
Net Promoter Score (NPS) is another survey tool that you can use to be able to understand how likely your brand it is to re-engage with your customers. The NPS score helps you narrow down opportunities to improve retention. It will help you understand if you should focus on your Product, pricing or the overall experience for your customers.
How to Install the Extension.
Step 1:
Before installing the WeSupply extension on a Magento 2 store, please check the extension compatibility. This extension is currently compatible with the following Magento versions: 2.0.X. - 2.3.x. It is recommended to install the extension on a testing server before installing it on a live (production) server.
Step 2:
Copy the extension files to below paths of your magento 2 instance. If 'app/code/WeSupply' folder is missing, please create it manually:
app/code/WeSupply/Toolbox
Step 3:
Access the root of your magento 2 project from command line and run the following commands:
php bin/magento module:enable WeSupply_Toolbox --clear-static-content
php bin/magento setup:upgrade

Step 4:
Flush any cache that you might still have enabled on your server or in Magento.
Step 5:
Woohoo, the extension is installed!
How to Upgrade the extension.
Step 1. Remove extension code under app/code/WeSupply/Toolbox before adding the new extension files. The extension may be refactored and old unused files may cause random issues so it's best to only keep the latest version of the files.
Step 2. Follow normal installation instructions above.