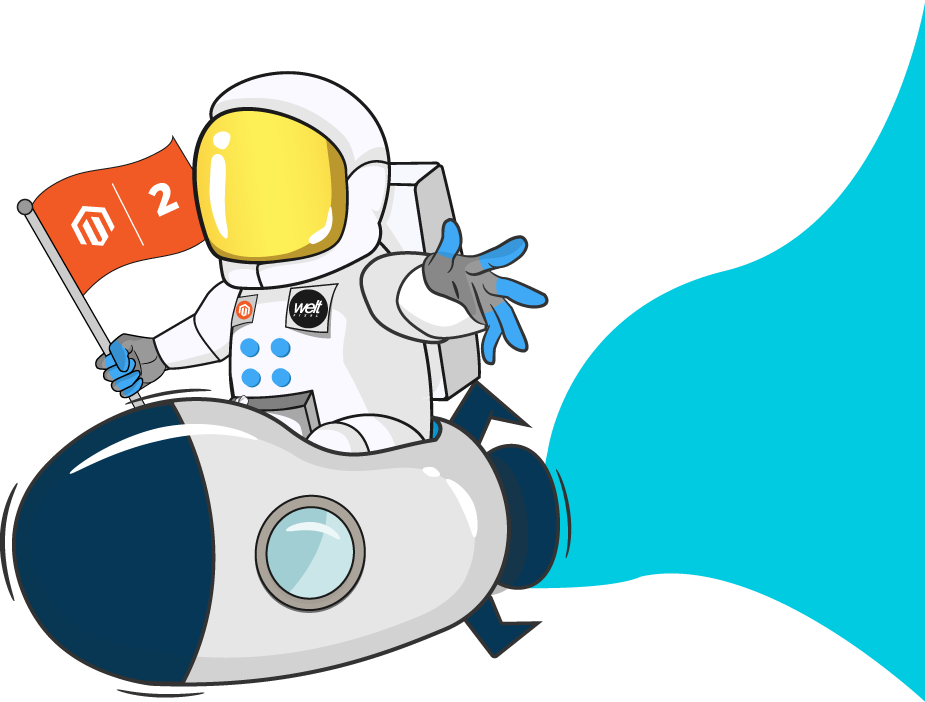 WE OFFER 2 EASY WAYS
FOR MAGENTO MIGRATION.
It's fast, it's easy, why not give it a try? Let's explore your options below: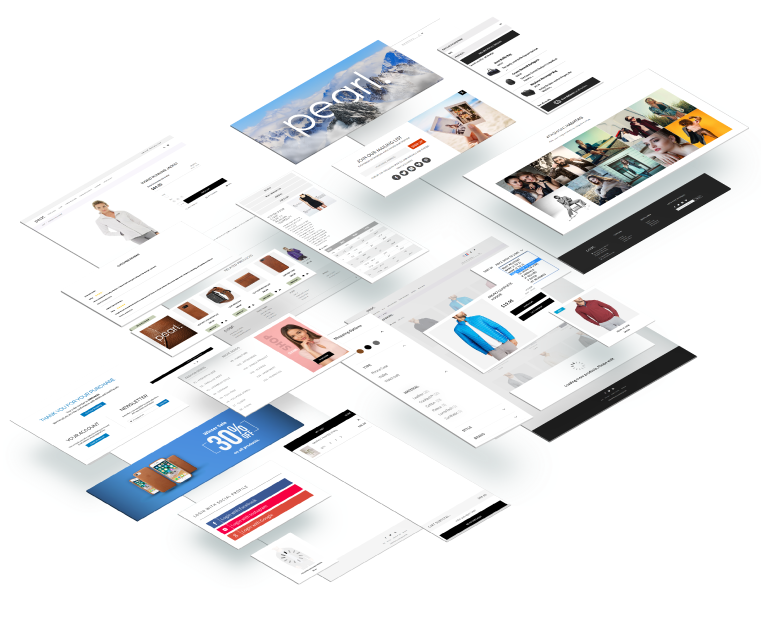 OPTION 1
MAGENTO MIGRATION WITH PEARL THEME.
Perfect if you don't want to worry about frontend and you just want to get it up and running. Simply pick and choose from over 14 homepages, 4 product pages, 8 category templates, 4 headers and 4 pre-built footers.
EXPLORE OUR SOLUTION
ON HOW TO MIGRATE MAGENTO 1.9 TO 2
FULLY RESPONSIVE
AND CUSTOMIZABLE

Optimized for speed, Modular magento theme, enable only the modules that you need

INCLUDES 25+ PREMIUM
M2 EXTENSIONS

Universal Analytics via GTM | Instagram Feed | Mega Menu | Enhanced Quick Cart | SEO Rich Snippets | OWL Carousel and Slider

1 MINUTE
INSTALATION

Free Professional Instalation included, or 1 minute instalation from your browser URL

SUPER FAST MAGENTO
LOADING TEMPLATE

Modular theme, enable only the features that you need. Optimized for speed.
OPTION 2
MAGENTO MIGRATION WITH
STACK EXTENSION BUNDLE.
Great if you want to create your unique frontend design but you want to take advantage of over 25+ Premium Magento 2 Extensions that are made to work together Out-Of-The-Box.
EXPLORE THIS SOLUTION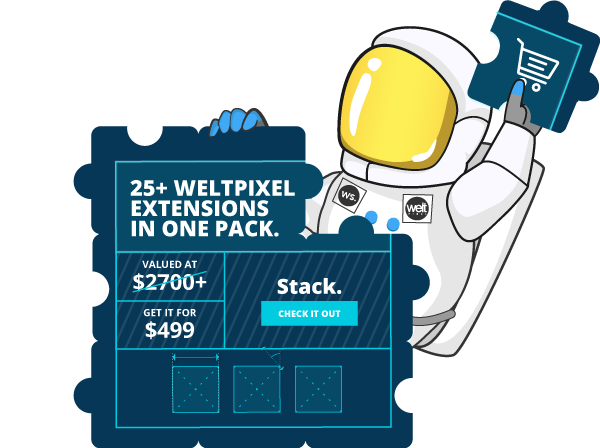 CONSTANTLY UPDATED
& QUALITY SUPPORT

Constantly updated. Tickets handed by Magento Certified Staff. 24/7 access to WeltPixel Support Center.

CONFLICT FREE
25+ BUILT-IN EXTENSIONS

Stack will take your project from 0-80% really quickly, so you can use the remaining time and budget to implement functionality specific to your business.

BACKED BY OVER 38.000
MERCHANTS AND COUNTING.

Widely adopted by the industry, Stack is compatible with both Open Source and Commerce, and used by thousands of merchants.
MAGENTO 2 EXTENSIONS
INCLUDED IN PEARL AND STACK.
ALREADY COMPATIBLE WITH EACH OTHER OUT OF THE BOX.
Magento 2 modules developed by WeltPixel are compatible with both Magento 2 Open Source and Commerce. Extensions are used by thousands of users, were developed and tested with great care.
GLAD THAT I FOUND THIS SOLUTION
PEARL THEME FOR MAGENTO 2
Great value pack, appreciate multiple extensions that are included with Pearl Theme. Saves a lot of time and money as they are already compatible with each other. Also it's great that WeltPixel keeps improving the theme with each month, adding new extensions and features to the pack. It's nice to see that this product in continuously improved and compatibility maintained with each Magento release. Gives me great confidence to use Pearl also for other stores.
- MARK KINGSLEY


MAGENTO 2 THEME
Go Live with Magento 2 in less than 30 days!
Fully Responsive and Customizable
Includes 25+ Premium Magento 2 Extensions
Fully Compatible with Magento Open Source & Commerce Cloud B2B
GET PEARL THEME


MAGENTO EXTENSION
BUNDLE
For endless opportunities.
Includes 25+ Premium M2 Extensions
Faster, more stable development
GET STACK BUNDLE
The best
Magento 2 Documentation. Support Center.
Faced a problem? No worries! If it's something you cannot figure
out our extended documentation and support center is there to
help you!

STUNNING TEMPLATE WITH GREAT CUSTOMER SUPPORT
PEARL THEME FOR MAGENTO 2
The theme is absolutely beautiful and the code is extremely clear and neatly written - easy to find whatever you need and edit. Technical support is very quick, incredibly kind and super helpful. The pack of utilities that comes with the template is very functional and even the basic option gives you wide possibilites to create a modern, responsive and fluently working shop. If you are wondering how to migrate Magento 1.9 to 2 this is a great solution. Do recommend!
- Magdalena
DO YOU NEED MORE HELP
WITH YOUR MAGENTO MIGRATION?
Our migration services:

MAGENTO PRODUCT MIGRATION
We'll do the heavy lifting to export your entire
product library and import it into your new store.

MAGENTO CUSTOMER MIGRATION
We organize and transfer existing customer data
so you can continue to provide a seamless
shopping experience.

MAGENTO ORDER MIGRATION
We import your full roster of existing
orders and match them to your existing
customers.

MAGENTO DATA MIGRATION
We clone all of your existing site content
and replicate it on your new Magento store,
saving you time and hassle.