Magento 2 RMA Extension & Return Order.
ABOUT THE MAGENTO 2 RMA EXTENSION
Did you know that the average return rate of an online store is 20%? In fact, during holiday or promotional seasons it can climb up to 30%, or even 50%! This creates lots and lots of extra work for your customer service team and pushes shopping anxiety to limits.
Customers might be purchasing several items with the intention of returning some or they are unhappy with their purchase. However, at the end, it becomes your responsibility to handle returns.
Stats show that:
- Around 40% of customers buy multiple sizes or variations of a product. Save time and resources by allowing them to return products that were purchased online to one of your nearby store locations. A hassle-free ecommerce return process is beneficial for both customer delight and cost savings.
- It looks like 75% of returned items usually come from repeat customers. Give your customers more control by allowing them to initiate return requests by themselves. Moreover, returning products to one of the nearby store locations can lead to another purchase.
- Shoppers find the return process for online purchases frustrating and around 90% of them have returned an item they've purchased. As a store owner, meeting customers expectations is an important part of today's online shop business model.
- More than 80% of people won't return to your ecommerce website if the customer return process is too complicated. Simplify the return process and manage product returns in one place using a powerful RMA system software.
Without a strong return strategy and a flexible Magento 2 Returns Extension in place, you are looking at hiring more workers. More workers means establishing entire departments to process incoming returns. As well as dedicating more valuable warehouse space to send back products.
A typical company takes 14 days to process a return, which leaves customers wondering where their products are. Better yet, many companies even make the process difficult. As such, requiring order numbers or payment details that have already been provided.
The downside of blind returns is not just a higher labor cost. But this can result in a less-efficient process that can potentially contribute to unhappy customers. Without a proper Return flow tracking, customers will have to reach out to you several times. And customer support calls can last until the refund hits their bank account.
This also creates another issue as orders and returns come back to you out of the blue. Oftentimes sloppily prepared and unlabeled boxes. Therefore, it is crucial for both you and your customer to understand the refund status and amount of incoming returns.
Another look at stats show that:
~ 67% of your customers will look at your return policy before buying a product or service from you.
~ 58% of customers are not satisfied with the flow of the return process. So we have developed a Return Merchandise Authorization RMA solution which will allow them to easily submit their own returns.
~ 72% of shoppers will spend more money with a company if the return experience is easy
You and your customer aren't the only ones suffering - so are the returned products! A company lacking in ecommerce returns management oftentimes will store returns in a corner. This implies treating them as sellable inventory until the next physical count.
Studies show that 10% of the supply chain cost is set aside for return and repair processes. But this can be too little! If the returns software and processes are not optimized, that number would look more like a 30% loss in profit.
Wouldn't it make more sense to invest in a Magento returns module? What else puts you ahead of ecommerce returns best practices, while lessensing your workload? Building a streamlined return process will make it less challenging and result in better profits.
BENEFITS OF THE MAGENTO 2 RETURNS MANAGEMENT EXTENSION.
Returns Center with easy self-service returns.
Automatic Return Label Generator for Pre-Paid return labels and Scan-Based return labels.
Issue refunds in no time.
Multiple Refund Methods: Online Payment, Offline Payment, Store Credit, Gift Card, In-Store Refund.
Over 10 Return Notifications for your customers. It's easy for your customers to track their returned product back and receive updates. All these while your customer service team processes the return.
Managing ecommerce returns in one place, from return requests to refunds.
Choose between automatic approval of return request or pending approval.
Custom return reasons.
Custom return windows for different products.
Handle returns by different RMA conditions.
Smart return rules by Product SKU, Product Attribute, and Product Feed Attribute. You can also set up return rules by Return Reason, Country, Discount amount, Item Status, Date Range and many more.
Final Sales Return Policy for specific items that cannot be returned.
Flexible Return Cost: free, fixed amount, deduct return label cost.
Customers can attach comments and images for returned products.
Return products to multiple locations with intelligent return dispositions.
Online returns and in-store returns.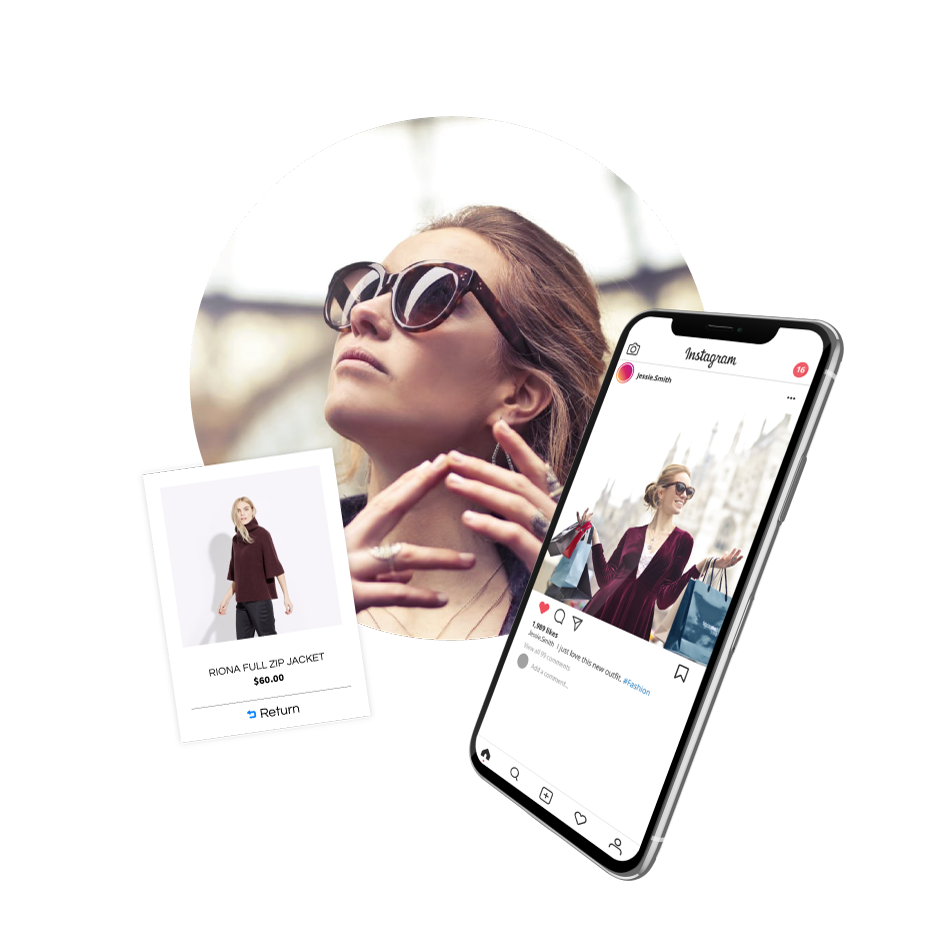 THE WARDROBER.
This customer is notorious for purchasing a product, using it once, and subsequently returning it. This trend has grown in tandem with social media driven culture, specifically the rise of Instagram. The fashion industry is among the most affected.
THE "TRY IT ON" CONSUMER.
These customers are essentially ordering your products just for fun. They try them on at home with no intention of actually keeping them.
THE FITTING ROOMER.
This customer replicates the brick-and-mortar experience of grabbing multiple sizes or colors of the same item. Next, he is just jetting to the nearest fitting room. Sure, they'll end up picking one, but they're definitely sending the rest right back to you.
Amazon's "Prime Wardrobe" feature has contributed to a rise in this behavior as it has begun to change shopping habits. This behavior makes a return policy mandatory for ecommerce websites. Segmenting your customers on their "return likelihood" is important, as it allows you to be flexible with your customer retention strategies.
For example, you could offer a customer with a "low likelihood" free return. This helps you not lose too much of your profits in shipping costs. Also, those with a "high likelihood" could receive another promotion instead.
You already know that solid product pages are important to improve the customer experience and lead to conversions. But what you do after that sale matters just as much!
Change what can usually be a complex burden into a serious competitive advantage with our Magento 2 RMA module. Create a simple, transparent, generous, and most of all - manageable - return policy. Customer loyalty awaits!
SELF-SERVICE RETURN PROCESS WITH MAGENTO RMA EXTENSION FREE.
Allow your consumers to quickly submit their own returns, giving them more control. The entire procedure is configurable, allowing you to tailor it to your preferences. RMA requests can be set to automatically approve, give return labels, and refund money.
You won't need a separate Magento return shipping label solution to create shipping labels. You can handle each return from return request to refund with an easy to use Magento 2 Returns Management solution.
Save time and resources by allowing them to return products that were purchased online to one of your nearby store locations. The possibilities in both customer delight and cost savings are infinite! And if you're running a store on a Magento 2, enable RMA in no time.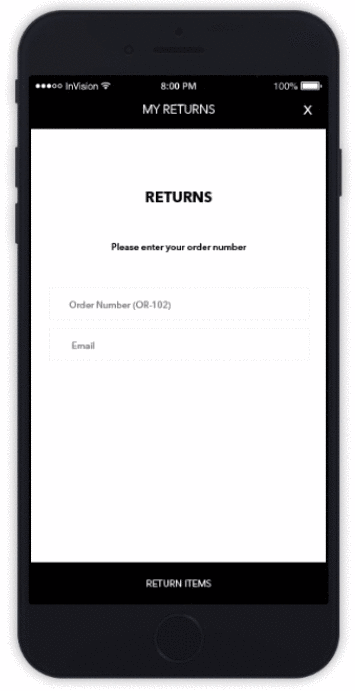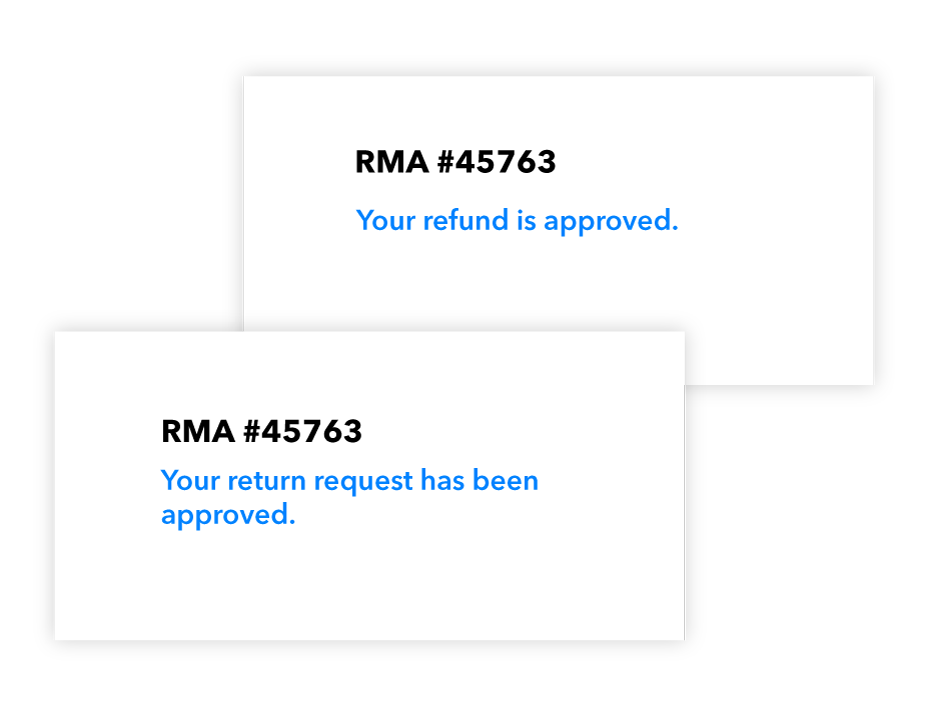 TRACK AND PROACTIVELY NOTIFY YOUR CUSTOMERS ABOUT THEIR RETURN.
Today, it's crucial to give your customers the opportunity to track and receive notifications about their returns. This completes the puzzle towards improving their experience with your brand. Notifying them ahead of time about their returns will result in a considerable decrease in customer support requests. Your customers will be able to anticipate the fulfillment of the return process, in real-time.
Your customers receive full updates about their returned product, knowing when it is received back into your hands. Also, it's important for them to know when their money will be refunded. A transparent return process reduces both customer support calls and shopping anxiety. This allows you to devote more time and effort to building your customer loyalty strategy!
WeSupply offers Magento orders and returns links in the same place. Your customer service team won't have to switch between different returns software solutions to create shipping labels. They can handle the RMA process within a single software, having all order and return details at hand.
Your customers can look up their orders and returns in a fully branded experience, without searching for the shipping carrier website.
MAKE RETURNS A PRIORITY!
You've already wowed the customer with a great shopping experience, and given them the product of their dreams. Don't throw all that hard work out the window. You can't risk losing their loyalty due to a high effort returns process.
Perception is reality. And when things go wrong, it's a perfect time to show your customers that you're on their side.
DON'T DISAPPOINT YOUR CUSTOMERS - TRUST IS AT STAKE!
If you find yourself falling behind with processing the influx of returns that have begun to pile up during a peak or holiday season, you're not alone! However, while this is not uncommon, it's still a huge mistake that could be costing you valuable customer loyalty. Stay on top of it with our return automation solution.
We'll help you keep your promise by simplifying flow and letting you know what's coming your way. You can schedule your team effectively ahead of time and ease the entire process. You know when you're driving and all of a sudden your tire blows out?
Be prepared for that moment by checking in on the status of returns every day. It's the small things like this which make customers happy and eventually lead to loyal repeat business.
By constantly monitoring incoming returns, you will be able to identify problems before they impact customer satisfaction. Being aware enables you to step up with solutions quickly so that any potential backlash can be avoided altogether!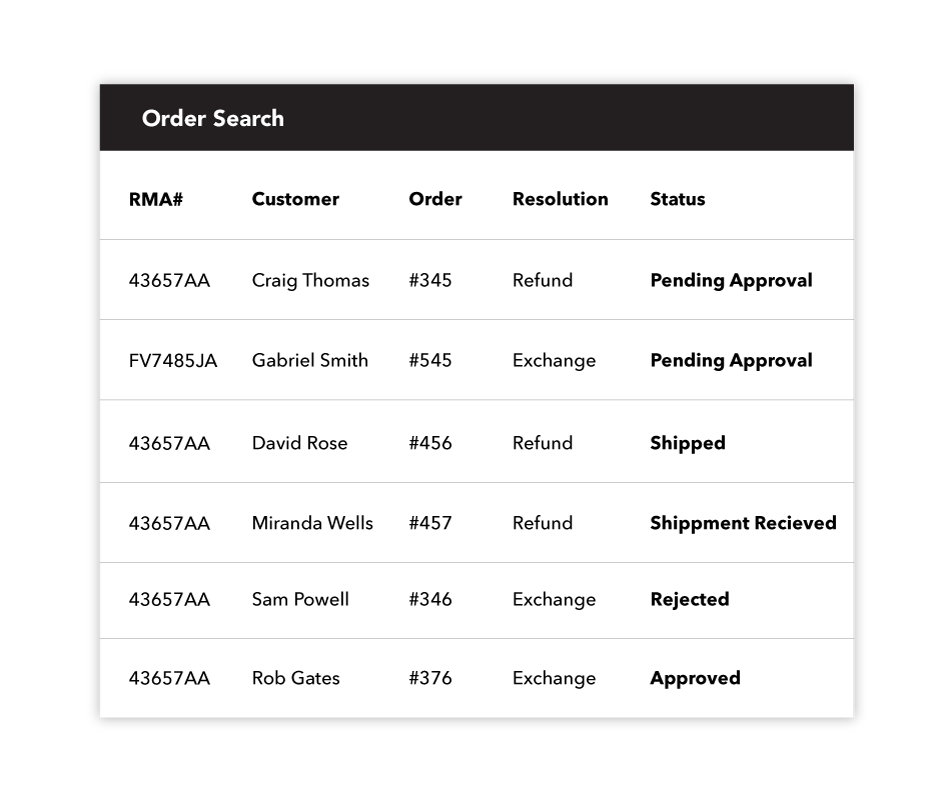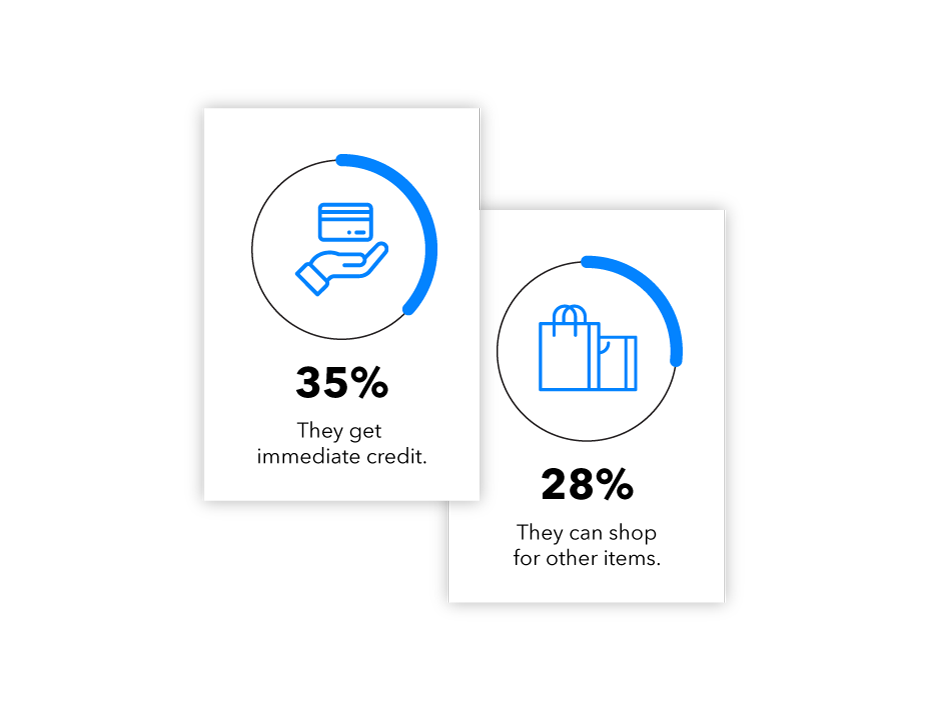 DRIVE IN-STORE FOOT TRAFFIC WITH CONVENIENT RETURNS.
Nearly 50% of the Affluent and Millennial shoppers prefer to return products in store.It appears they wouldn't prefer to send the product back. This is a win-win for everyone. They get their refund immediately, and you have a chance to expose them to more of your great products. While they are making their return, they spot products and make purchases!
If you as a business owner want more people coming into your brick-and-mortar, why not start now? Offering an easy and convenient way to return items in store would be the right choice.
Our Return Merchandise Authorization Software Free offers your customer the option to search for a nearby physical location that accepts returns. We make it easy even when it comes to returning items in store!

USE SMART RETURN RULES TO PROTECT PROFIT MARGINS.
Smart return rules allow you to create a customized return policy for every individual customer. Save time and money by limiting returns on discounted items during event seasons.
The Magento 2 RMA extension allows you to create a customized return policy for every individual customer. Save time and money by limiting returns on discounted items during event seasons.
The return process is customizable and allows you to adjust return rules like automatic approvals, return shipping labels, and refunds. Simultaneously, you may want to offer a different return policy for full price products, for specific product attributes or product SKU.
This feature is especially helpful for stores that sell products with a high resale value on limited edition products. For example, retailers of rare sneakers can have customers return items to the store so they can be sold again at an increased price.This is specific in fashion businesses where people might purchase clothing items purely to turn around and resell.
It's no good if the hype around the product dissipates and they can't sell it for a desired amount. With their purchase often comes an expectation to return it if there is something wrong with it. Or maybe it's just not enough marketing left in the tank.
Some common items often excluded from returns are Mystery Boxes. The campaign behind these items is to sell various highly discounted, randomly chosen products. Oftentimes, products might be out of season or soon to be. The goal is a last chance for you to sell the products to your customers.
Some retailers don't allow returns for such items or they provide credit in-store only. The choice is yours. With the help of an automated return process, you will be able to stay on top of customer return requests during peak season much easier. This attention to customer experience even during the busiest time ensures a better overall experience.
In order to provide your customers with an effortless experience, you should create a streamlined tracking, notification and returns process.
TURN RETURNS INTO NEW ORDERS WITH MARKETING ASSISTS & PRODUCT RECOMMENDATIONS.
Make every experience shoppable! Just because your customer is returning a product does not mean this is the end of the journey for them. They have already offered their credit card once, so what's to stop them from doing so again?
Take this opportunity to showcase alternative products to your customer or introduce them to new promotions, sales, or campaigns! A product recommendation engine can help you make an upsell to a customer's previous purchase, leaving them feeling totally satisfied. This while retaining loyalty to your brand.
STORE CREDIT AND GIFT CARD.
A lot of retailers make the classic mistake of forcing customers to wait around while their return is processed and the refund is issued. This process would take a lot of time, taking away valuable shopping time. Consider giving them the opportunity to purchase again right away with a gift card generator or store credit. You can work on the return while they're already happily shopping from your website again!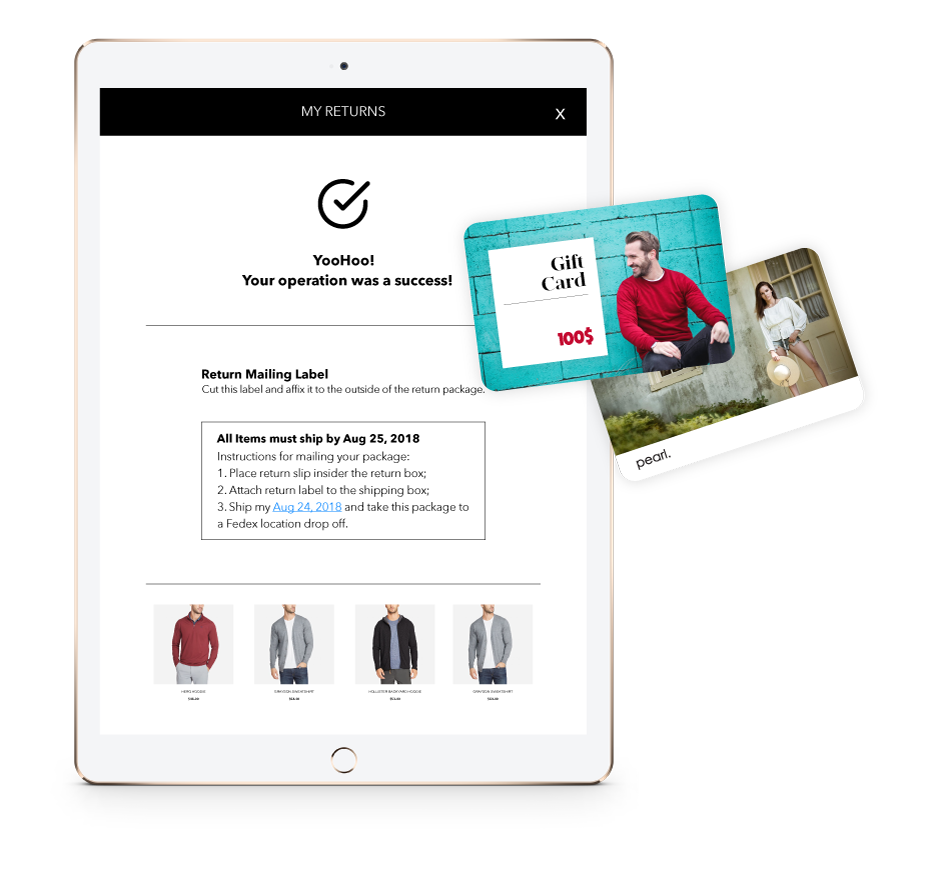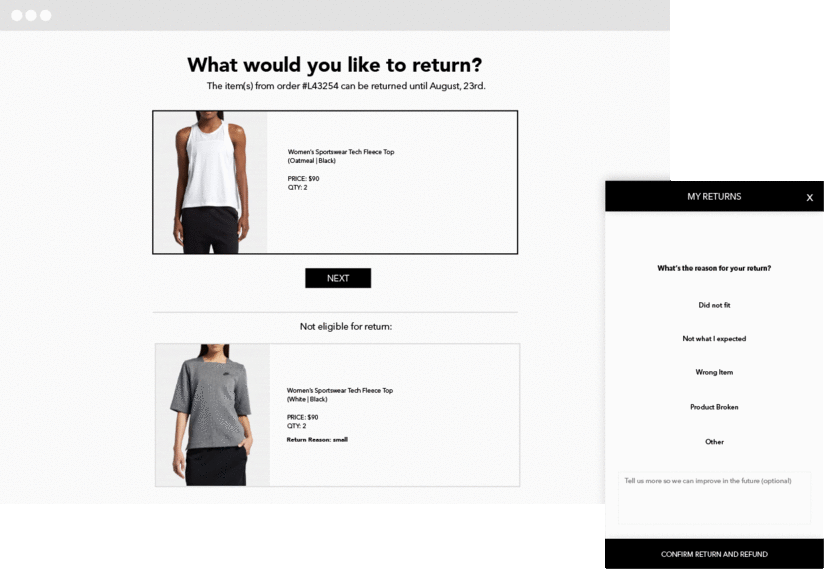 INVESTIGATE, ANALYZE, AND OPTIMIZE YOUR RETURN PROCESS.
After a major event or holiday season, your return rate is likely to increase dramatically. This is a crucial time to be gathering and analyzing data to optimize your policy, processes, and return logistics! We offer multiple data points to help you analyze and improve your return flow. Afterall, understanding why your customers are returning their products in the first place is critical towards improving your services.
CSAT (Customer Satisfaction), and NPS (Net Promoter Score) are two important sources of feedback. Both offer tremendous insight into improving the return experience.
NPS, for instance, can be surveyed specifically for returns. This will let you identify a recurring sizing issue or quality issue with a manufacturer. Keeping an eye on analytics makes sure your finger is on the pulse of your business.
By singling out and dealing with these pain points, you are on your way toward offering an effortless customer experience.
YOUR CUSTOMERS ARE GOING TO RETURN THE FAVOR.
Let's face it - companies like Zappos and Amazon are changing the game when it comes to shipping and returns. With every new customer centric initiative these brands are setting the bar higher for all online retailers, regardless of size. While you may not have the same resources at your disposal, there's nothing stopping you from keeping up with them. And our solution can help!
Even though these are great challenges to overcome, there is a positive side. Companies who balance a generous return policy with a solid profit protecting strategy will reap the rewards. This can lead to higher average order value, increased purchase frequency, and lifted conversion rate. Also, 89% of customers who have a positive, effortless experience with returning an item are likely to purchase from you again!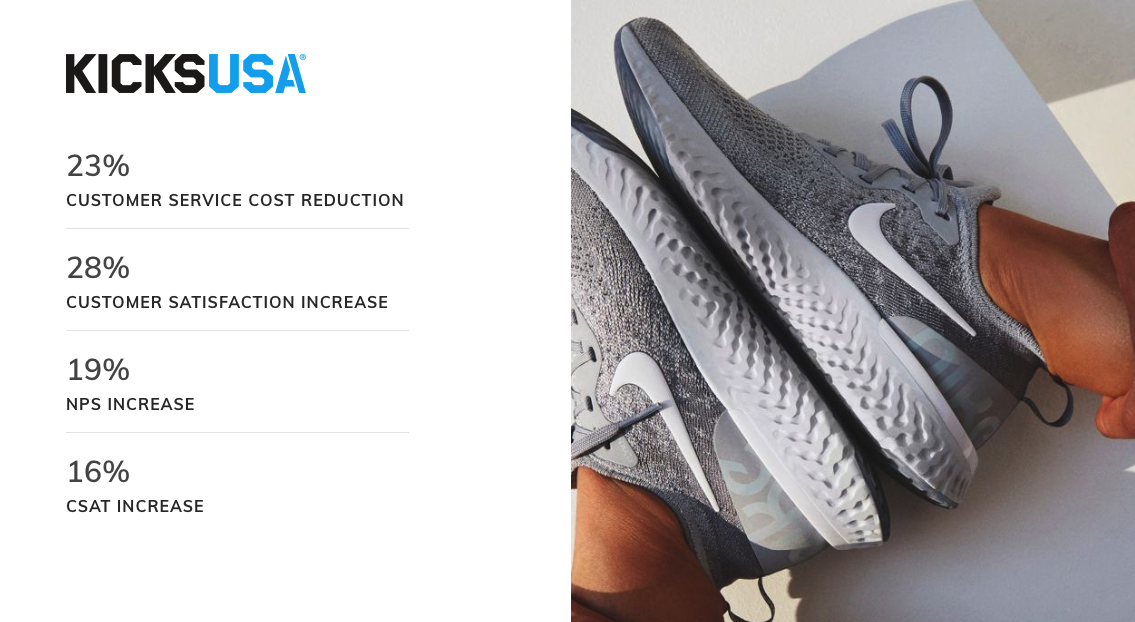 Tech Specifications

| | |
| --- | --- |
| Compatibility | Magento Open Source, Magento Commerce, Magento Commerce Cloud B2B |
| Magento version | 2.0, 2.1, 2.2, 2.3.x, 2.4.0, 2.4.1, 2.4.2, 2.4.3, 2.4.4, 2.4.5, 2.4.6 |
| Update frequency | Monthly or each time a new Magento version is released |
| Support period | 12 Months Included Support, with options to extend |
| Refund period | 30 days, for any reason |
| Updated | Oct 19, 2023 |
| Latest version | 1.11.19 |
| Code | 100% Open Source Code |
| Bundle options | For best value buy it as part of the Pearl Theme or Stack Framework |