WooCommerce and Magento - are well deservedly considered the most popular e-commerce solutions. 40% of online shops on the web are developed on these two platforms.   
But when it comes time to make the choice - it becomes quite difficult to understand which of these two platforms suits you best. We made this article to answer this question. So what's best for your business?
Both WooCommerce and Magento  
Are open-source products; 
Can be used for free; 
Can be self - hosted; 
Are easy to dress up; 
Have an abundance of community help.
For starters, Magento is a content management system built specifically for eCommerce. While WooCommerce is an eCommerce framework built specifically for WordPress - another CMS. Thus, you must first install WordPress and add a WooCommerce plugin. Speaking of installing these two - it's pretty typical.
HOSTING
WooCommerce: as a small and efficient plugin in an efficient CMS, WooCommerce is very easy to load on the server and takes up little disk space. Therefore, even a shared hosting can be perfectly good to keep the store running smoothly.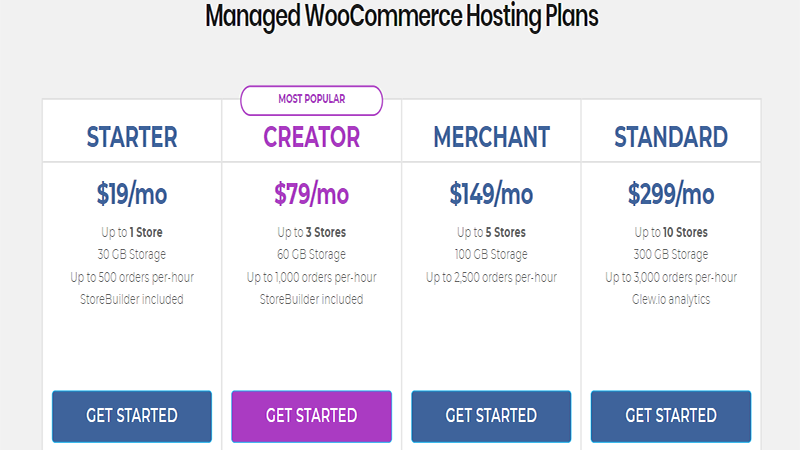 Image Source: Nexcess
Magento:  Magento's complexity requires much more powerful hosting than WooCommerce. You will most likely want to use a dedicated server to ensure good store performance. Otherwise, the online store can become slow and cumbersome. Of course, it will cost you extra.   


Image Source: Nexcess
TECHNICAL SPECIFICATIONS
Magento
When it comes to e-Commerce features, Magento is a clear winner here: multiStore capability, multi-language options,  complex configurable products, and layered navigation.
You'll find this and much more in Magento, but not in WooCommerce, unfortunately.
WooCommerce
That doesn't make WooCommerce a worse choice. Most of these great features can be obtained with the help of plugins and extensions. As for the rest - WooCommerce has other benefits to compensate for this type of inferiority. WooCommerce can add a big plus to SEO due to its fast performance and impressive blogging functionality.  
MANAGEMENT CAPACITIES 
Magento needs some time to get used to. It is also quite complicated in terms of development. But if you are serious about making a little effort and climbing the steep learning curve, Magento will reward your efforts several times. Adding the product to Magento is different. You will first need to go to the Catalog, manage products, here you can edit an existing product or add a new one. To start you will have to select the attributes of the product, to select the type, category, and only after these operations will you be able to add the new product.  
WooCommerce, as part of WordPress, focuses on intuitive design and navigation. For example, adding a product to WooCommerce is simple and fast. Just select the "Products" button from the menu and then "add new product" and you can complete the form, assign a title, a description, select the product attributes, by ticking select the category to which it will be assigned and in 3 clicks add the picture.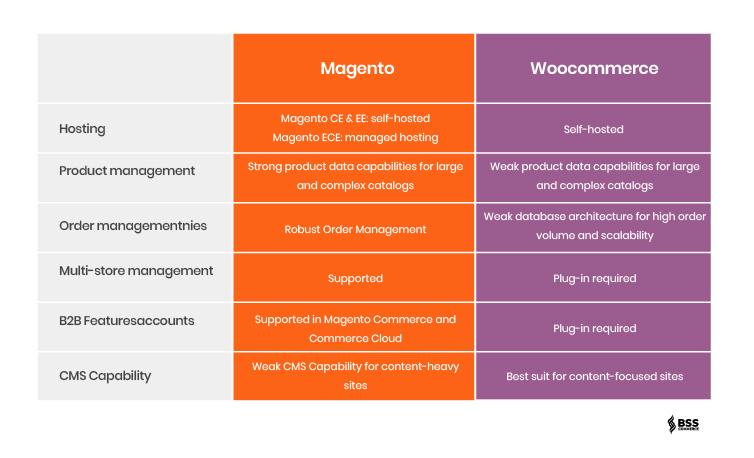 Image credit: BSS Commerce
SECURITY
In general, given that Magento is a platform built specifically for e-commerce, it is considered much more secure than WooCommerce. In addition, the Magento store usually requires fewer plugins, which logically reduces the number of possible holes that can be exploited.   
On the other hand, WordPress, the CMS on which WooCommerce is built, is an initial blogging platform. Being more widespread on the web and not intended to manage e-commerce transactions, it happens to become a victim of fraud and hacker attacks much more frequently. This flaw can be addressed with the help of security plugins, which, however, will increase your expenses and use the additional resources needed for other extensions that WooCommerce requires.     
EXTENSIONS AND PLUGINS
Both Magento and WooCommerce have an incomparable number of extensions and plugins available to your store. So if you have a specific need, there is probably an extension or plugin available for each platform. Being similar in diversity, they are different in price. Quite often WooCommerce add-ons are much cheaper and easier to install than those on Magento.      
In WooCommerce any plugin is installed in a few clicks. Or as alternatives, there is also the Solution to add from FTP.
On the other hand, installing extensions on Magento is not that simple. In fact, you may need a developer quite often to fix the problem and continue the correct installation. Installing a plugin may depend on the type of extension. They are commercial extensions or free ones (created by the Magento community and are free). For the actual installation of a free plugin, find the plugin on Magento Connect and access the Install Now button, and then follow a few simple steps. An action that does not require too advanced knowledge. 
Magento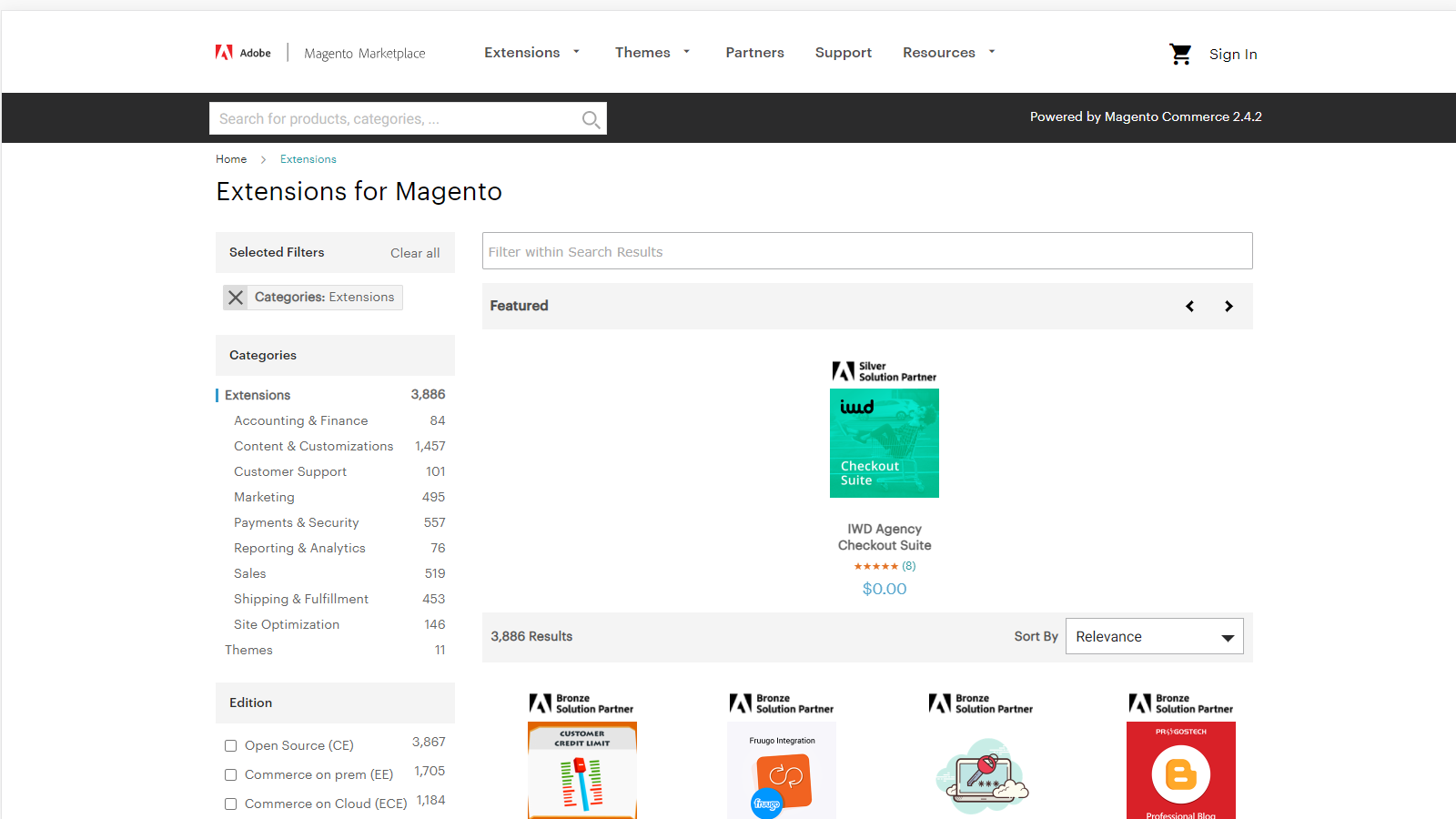 WooCommerce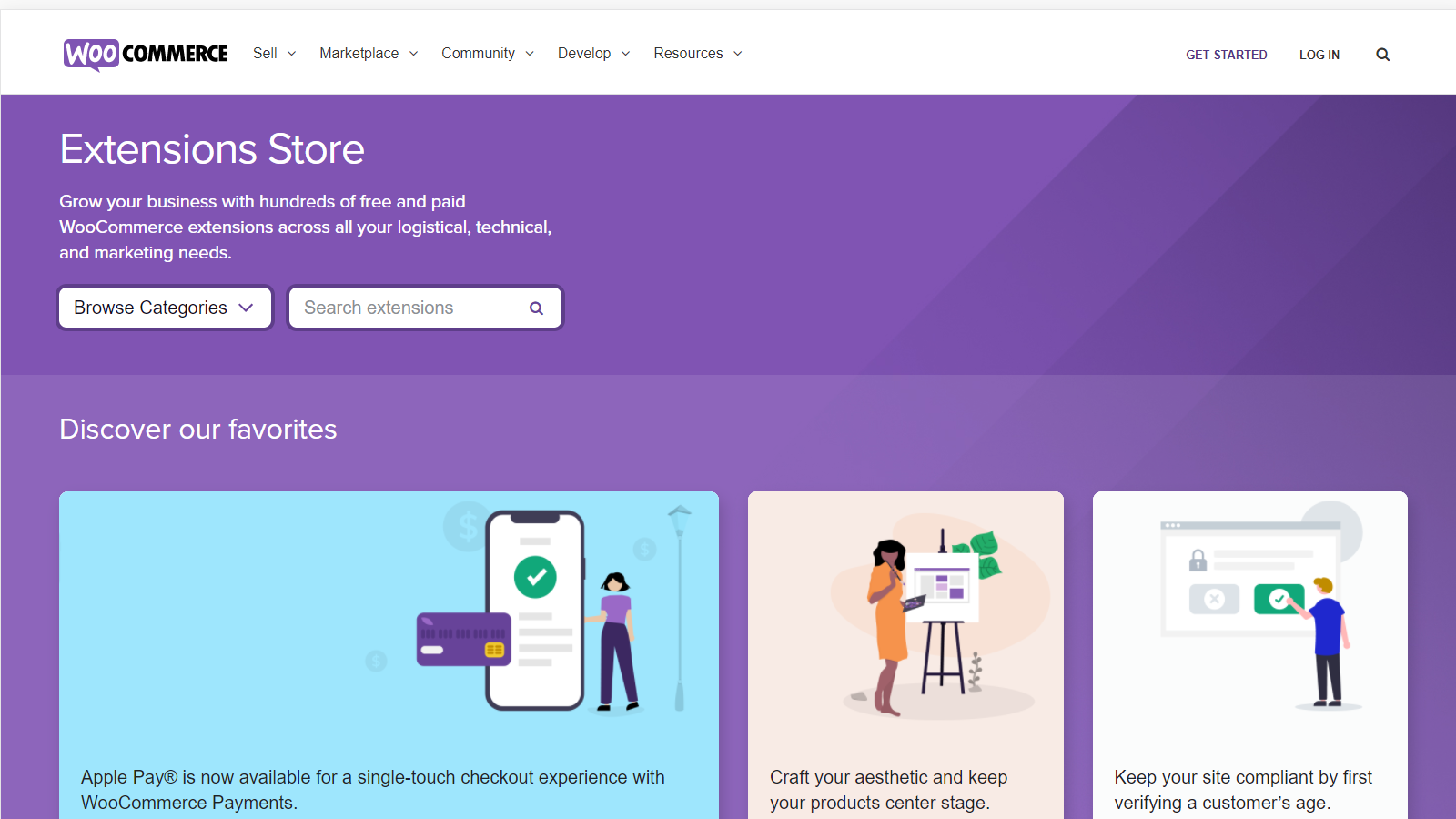 SCALABILITY
Magento is known as the most scalable eCommerce platform. With a large memory storage capacity, it can easily manage thousands and thousands of products and orders. For really huge stores, Magento Enterprise Edition is even more powerful. All this makes Magento a perfect choice for medium and large online retailers. 
In terms of WooCommerce, a maximum comfortable limit for this platform is around 2500 products. After exceeding this number, WooCommerce functionality limitations tend to have the result that your site feels heavy. That's why most WooCommerce stores are small or medium, with a few exceptions - those made by professionals.   
THEMES
Both platforms have a fairly wide variety of themes. Magento themes are better prepared to exceed expectations, while WooCommerce tends to ask for widgets that add content and features to your website. On the other hand, WooCommerce themes are much easier to edit and adapt. Quite often, they are even cheaper. 
PRICE
While both Magento and WooCommerce are initially free, the long-term costs vary considerably.     
WooCommerce needs: 
Less expensive hosting
Less expensive plugins
Lower development costs
As for Magento, unless you go beyond the limits of the theme, maintenance costs can increase rapidly. It happens for the following reasons: 
Extensions are more expensive 
Development costs are higher
In general, hosting requirements are more expensive
CONCLUSION
While both platforms have both advantages and disadvantages, the choice must be made depending on your business model.
If you run a small business with a limited budget and have little experience - WooCommerce is definitely the best solution. It aims to sell simple products and be significantly improved with the help of numerous plugins and extensions available.  
For medium and large businesses with a large number of products and financial resources, Magento is much more suitable. It has many basic functions even at the initial installation of the theme by the developer and can request extensions that can be integrated by both a developer and a person with a good user experience of the platform.