Full Page Scroll for Magento 2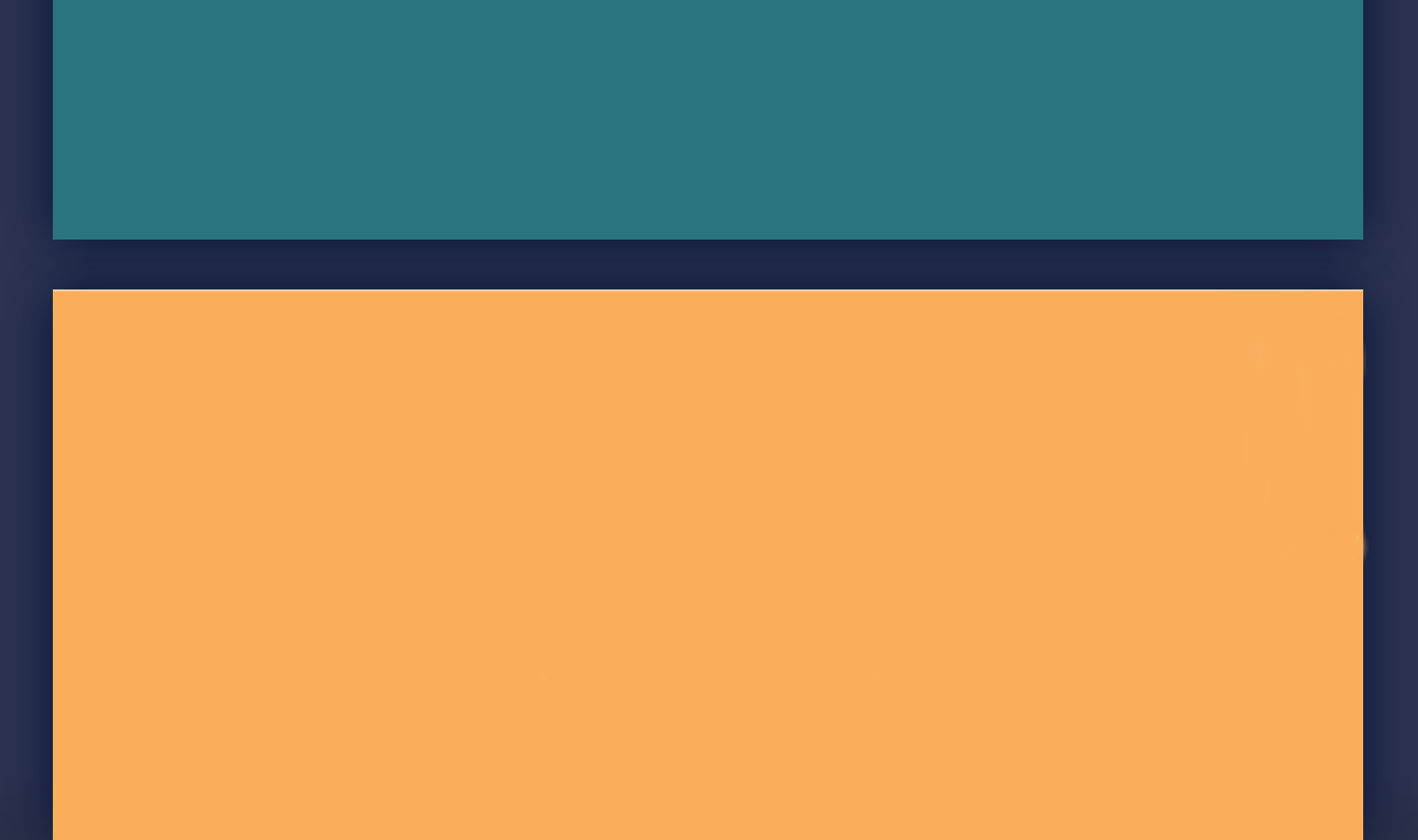 Compatible with Magento® CE & EE 2.0 - 2.1.2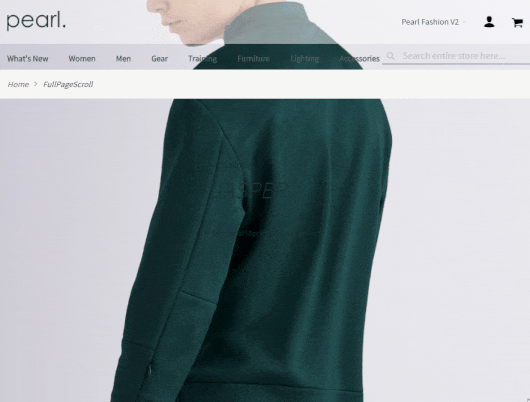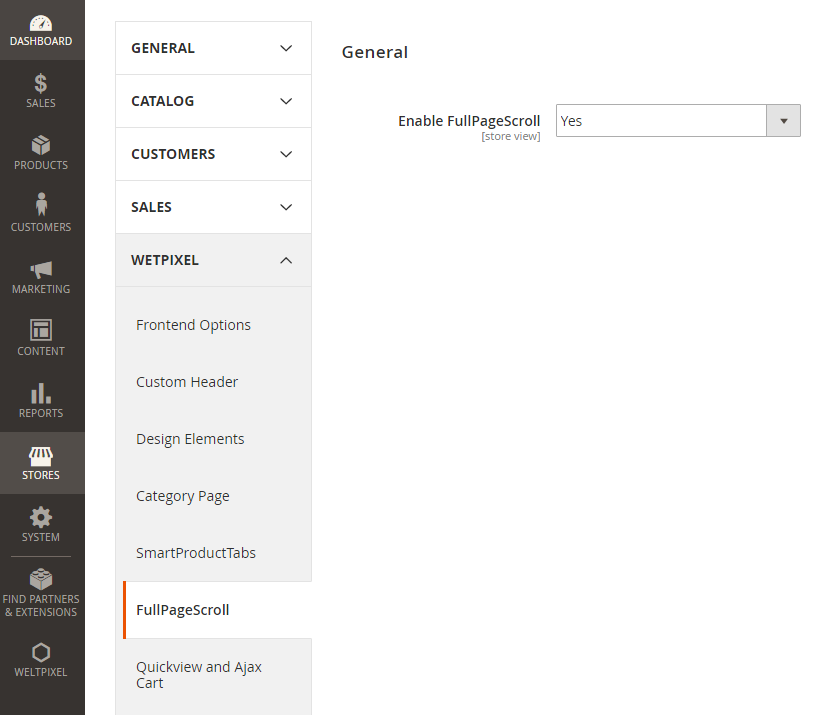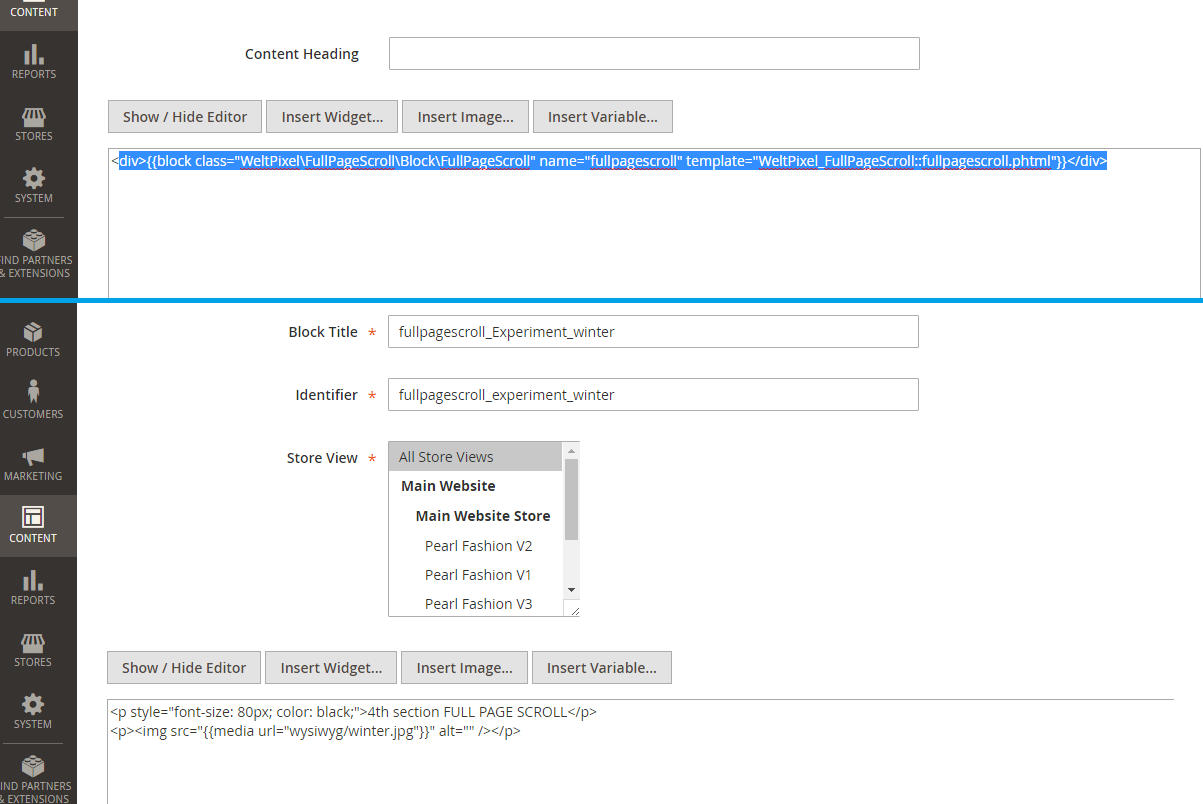 FULL PAGE SCROLL FOR MAGENTO 2
Full Page Scroll for Magento 2 is a simple and easy to use extension that allows users to create full page scrolling on CMS pages. Extension also allows adding landscape sliders inside the sections by defining one CMS block for each section. This functionality is a useful tool for creating great presentation pages.
You can create a new, fresh, layout, inspired from the 2016 fashion trends and the clients can see the products presented in a new perspective.
It's a versatile and modern extension that make your pages much more attractive. fullPage.js is fully functional on all modern browsers, it also provides touch support for mobile phones, tablets and touch screen computers.
Features of the extension:
Fully responsive.
Highly scalable, each full page section is a different CMS block
Easy to switch sections and reorder the page at any time
Unlimited number of sections and pages
Easy to use, no coding needed
Constantly updated to latest Magento 2 release
How to install extension:
Step 1 Before installing Full Page Scroll for Magento 2 store please check the extension compatibility. This extension is currently compatible with the following Magento versions: 2.0 - 2.1.1. It is recommended to install the extension first on a testing server before you install it on a live (production) server.
Step 2 Copy the extension files to below paths of your magento 2 instance. If 'app/code/WeltPixel' folder is missing, please create it manually:
Step 3 Access the root of your Magento® 2 project from command line and run the following commands:
php bin/magento module:enable WeltPixel_Backend --clear-static-content
php bin/magento module:enable WeltPixel_FullPageScroll --clear-static-content
php bin/magento setup:upgrade
Step 4 Flush any cache that you might still have enabled on your server or in Magento®.
Step 5 Woohoo, the extension is installed!
CHANGE LOG
What's new in 1.0.0(October 03, 2016):