One of the main reasons Magento 2 is the most beloved e-commerce platform by entrepreneurs around the world is the ability to customize even the smallest details. You can set everything the way you want, whether it's the look of the online store, various features or Magento 2 extensions to help you better understand the factors that influence sales and much more.
Next, we'll talk about one of the most popular ways to customize a Magento 2 theme: adding a banner. Banner sliders are ideal for highlighting promotions, new products, new information (schedule, address, contact details), and other announcements that you want your customers to notice as soon as possible.
It is not very difficult to add a banner in Magento 2, but it is a process to which you will have to pay more attention, at least in the beginning, until you learn exactly how to do it. Next, we will briefly present the steps you need to follow.
Ways you can add a banner in Magento 2
There are two ways of adding a banner in Magento 2:
inserting the banner as an image as via Magento's Insert Image functionality

using Magento 2 banner extensions
For the first method, you'll need to have your image ready and head into Admin -> Content -> Pages -> Select your page -> Content. Click Insert Image and upload your banner image. Click Add Selected and your image will be added to the HTML code of the page.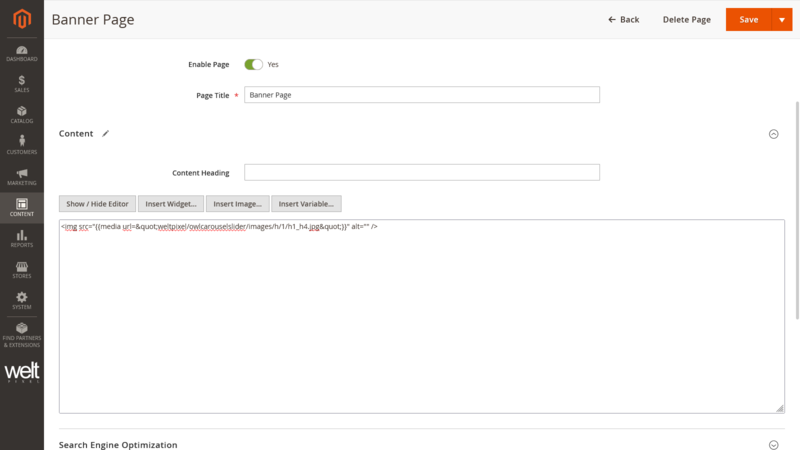 While this method is quite simple, it doesn't give you any control over the banner. The second method, which involves using a specialized Banner Slider extension, gives you much more control over how the banner is displayed, as well as various other functionalities, depending on what the extension offers.
Our own Owl Carousel and Banner Slider extension allows you to easily create stunning banners and banner sliders with various options. Here are some of the main features:
Fully responsive design breakpoint control.
Banner sliders can be displayed on any CMS, product, and category pages
Ajax Scheduling for banners - every banner can be scheduled to be activated and deactivated at a specific time
Full control over Slider behavior with functionalities such as autoplay, lazyload, loop, transition effect, autoplay hover pause
Mobile friendly gesture controls
Possibility of adding custom CSS and HTML for each banner
Easy to use - insert sliders by using Magento widgets, no coding needed
Right to Left Slide - change the slide direction of banners in sliders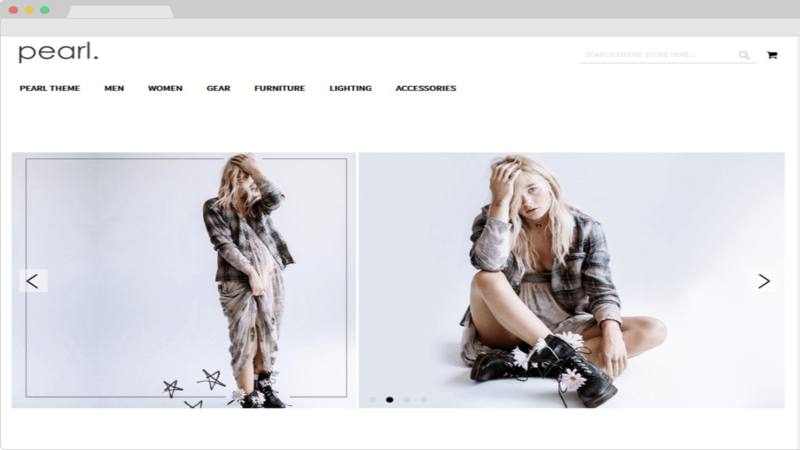 Check out the extension here: Magento 2 Banner Slider - Owl Carousel Slider