Compatible with Magento® CE up to 1.9.2.x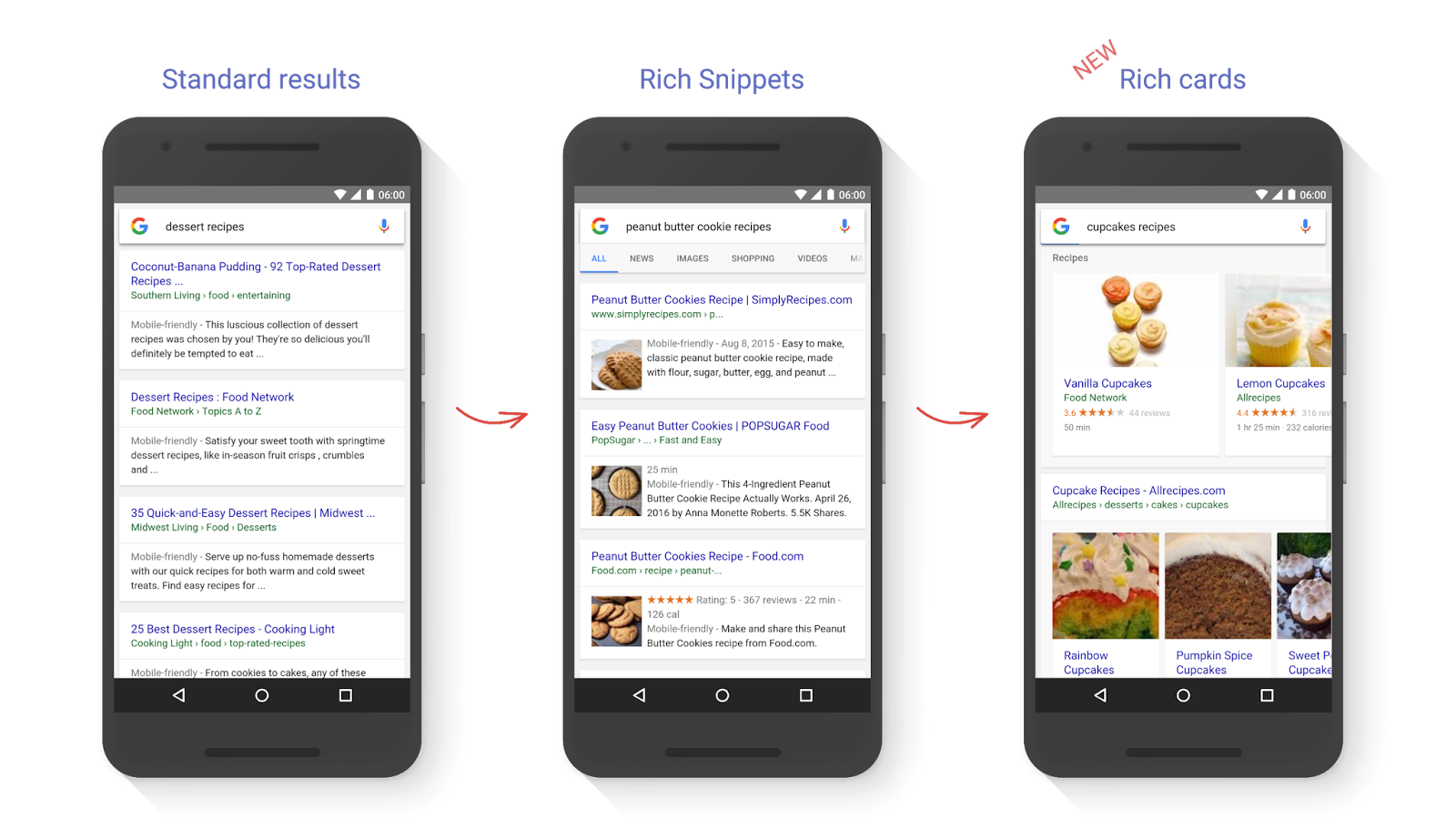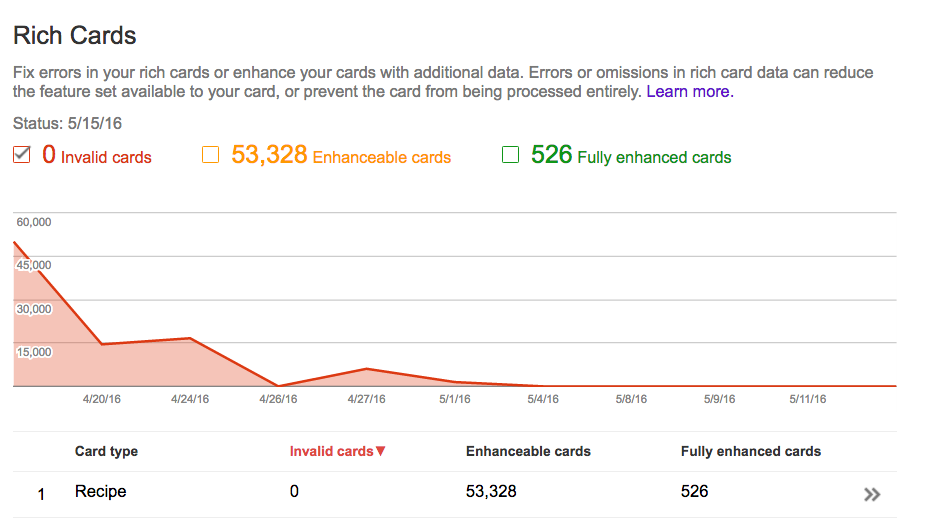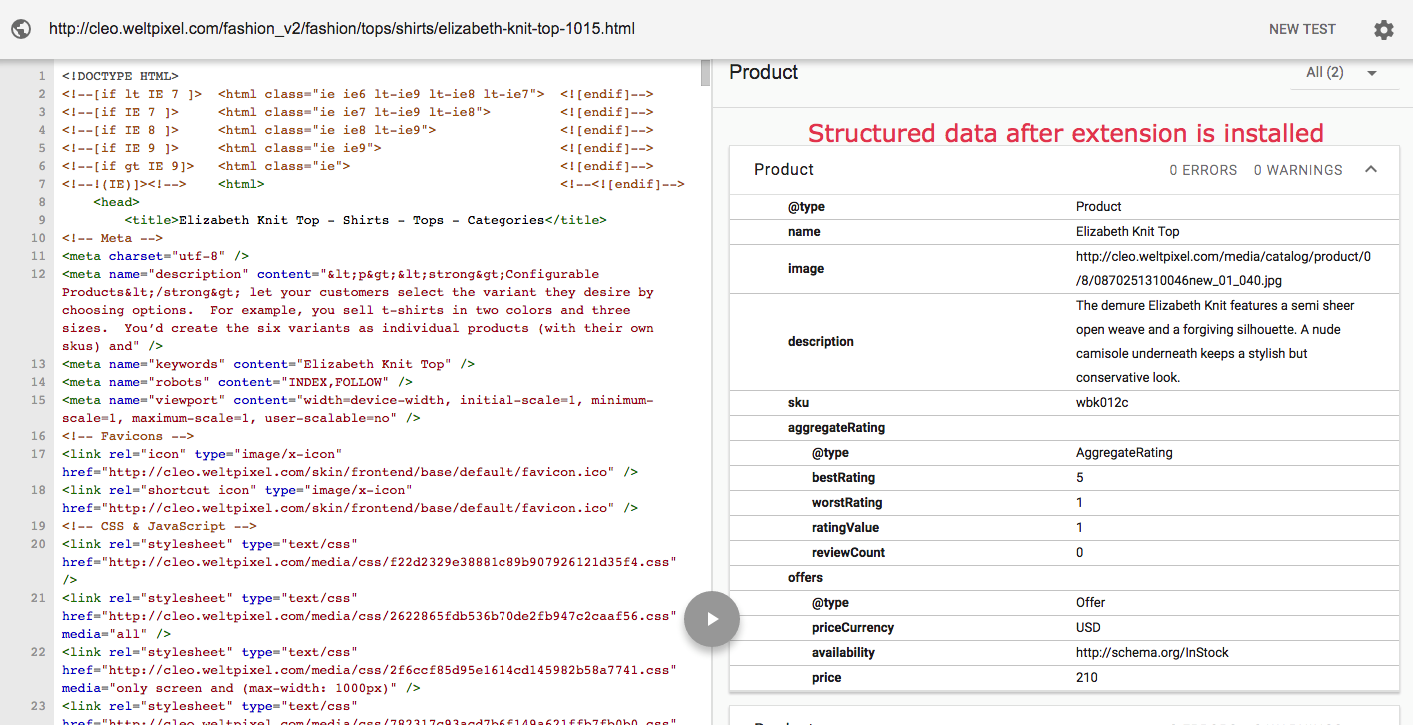 Rich Cards
Improve your website appearance in Mobile organic search with new Rich Cards available from Google. Increase your visibility with Rich Cards and you can draw more traffic to your online store.
Rich cards use scema.org structured markup to display your content, like rich snippets, but in a more attracting and visual way on mobile devices. Information is structured based on the schema agreement, this way Google knows what information to read and from where.
Google will discover structured data the next time it crawls your site (although it may take some time for rich cards to appear in search results). When Google algorithms discover technically correct markup on a page, they use a variety of signals to determine when to show rich cards. (*please check with google what categories of products are featured via rich cards at this moment)
This is a new opportunity to be highlighted in Search results and attract more targeted users to your page. This visual format helps users find what they want as soon as they visualise it.
Why use Rich Cards:
Enhance your visibility in mobile search results
Get more targeted traffic
Boost your conversion rate
Improve your website appearance
Raise your brand awareness
Features:
Enable or disable rich cards
Made according to the latest Google and Schema.org standards
No limit on store views within one Magento® installation
No limit of products or customers
Meets Magento® programming practices and customization compatibility for most versions
Easy to setup
Easy installation
How it works:
You can test the Google Rich Cards functionality by using this testing tool from Google, just place a link from one of your products and you will see data is structured as Google expects: Structured Data Testing Tool .
Based on Google policy this data will be shown in the search results. Stores using this data structure will be highly advantaged by search engines.
How to install:
Disable compilations via system->tools->Compilations

Clear cache by going into System-> Cache Management, selecting all the files in the list, choosing the refresh option in the dropdown menu, and finally clicking Submit.

Unzip the folder where the extension is stored and copy the App folder into either your store root directory using your FTP.

Log out of your admin panel, and log back in again

Woohoo, the extension is installed!
CHANGE LOG
What's new in 1.0.0 (September 16, 2016):